Digital Ugerevy #4 (2020)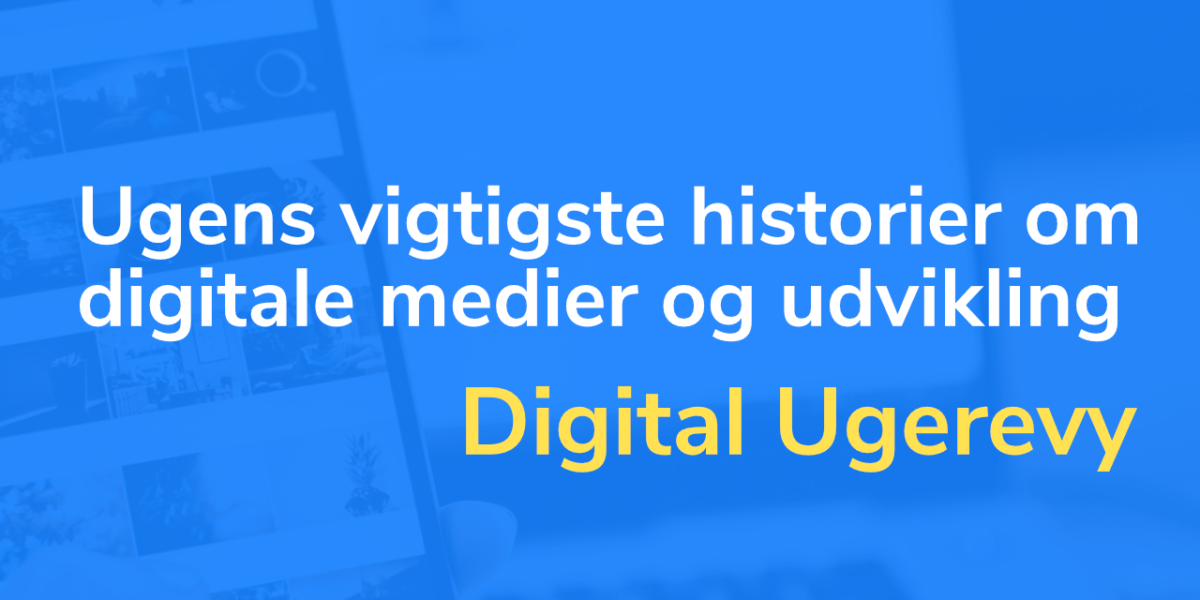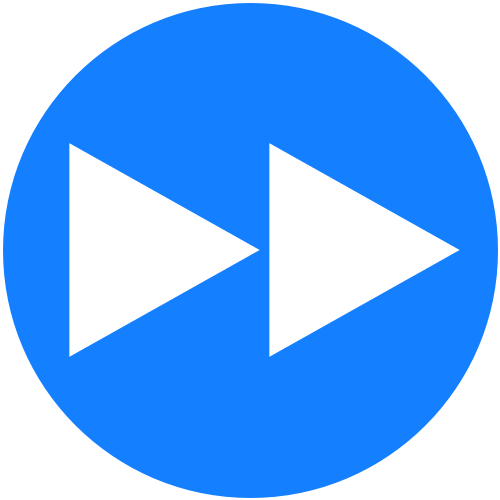 Her har du Danmarks mest komplette opdatering på sociale medier og digital udvikling i mediebranchen. Du bliver holdt opdateret og sparer masser af tid.
? Sociale medier

Her finder du historier om eller fra de store sociale platforme, der har en enorm rolle at spille i kontakten mellem udgiver/afsender og modtager.
Facebook
Facebook lukker for danske debattører
Berlingske:
"Facebook har slettet formanden for Trykkefrihedsselskabet Aia Fogs profil efter et opslag om kontroversiel brite: 'Det er fuldstændig i skoven det her'"
Sådan kan du generere leads via Messenger-annoncer
Jon Loomer:
"One of a Facebook advertiser's primary goals is to generate quality leads. Sometimes, that's done using lead forms and landing pages. Today, I'm going to walk through how to use Facebook Messenger ads to generate leads."
Facebook-fejl oversatte Kinas præsident til 'Mr. Shithole'
Version2:
"En teknisk fejl er skyld i, at den kinesiske præsident, Xi Jinping i flere oversættelser fra burmesisk til engelsk på Facebook er blevet til 'Mr. Shithole'. Facebook har før oplevet fejl i oversættelser fra burmesisk, blandt andet i forbindelse med forfølgelsen af rohingyaerne."
Facebook støtter regulering af politiske annoncer
MediaWatch:
"- Vi synes, at det er uholdbart, at et privat firma som os skal sætte regler op for politikernes valghandlinger. Det er mere logisk, at de demokratisk valgte sætter regler op for egne valghandlinger, siger Martin Ruby, der er Facebooks nordiske direktør, til TV 2."
Instagram
Influencer-svindel på Instagram vokser igen
Digiday:
"Influencer fraud continues to be a problem for marketers, particularly on Instagram, per a new report.

Despite the company's efforts to rein in influencer engagement fraud, a report from influencer marketing measurement firm Instascreener has found that fake engagement on Instagram is on the rise again."
Ny "mentions"-visning i Instagram Stories
Marketing Land:
"Initially spotted by social commentator Matt Navarra, the new option features an @ symbol that only appears if your account has current mentions in other users' public Stories. The feature will show you the total count of Story mentions available to add to your Stories."
Instagram dropper IGTV-knappen
The Verge:
"Instagram is removing the IGTV shortcut button from the top right corner of the Facebook-owned app's home screen, reports TechCrunch. First launched in June 2018, IGTV is Instagram's long-form video service that was originally meant to rival the likes of YouTube."
YouTube
Den store udfordring: Ingen ved, hvordan YouTubes algoritmer fungerer
The Conversation:
"Does YouTube create extremists? A recent study caused arguments among scientists by arguing that the algorithms that power the site don't help radicalise people by recommending ever more extreme videos, as has been suggested in recent years."
Brand safety: YouTube-annoncører er mere pragmatiske
Digiday:
"L'Oréal said in a statement it was working with YouTube to remove the ads from the videos that promoted climate misinformation. The advertiser won't, however, stop buying ads on other videos on the site. This was a more pragmatic response by the advertisers compared with what happened in 2017 when many of them completely suspended campaigns because of the presence of ads that monetized offensive videos."
YouTube vil fordoble egenproduktioner
AdWeek:
"Last May, YouTube made a major shift to its original programming strategy, putting all of its original shows free in front of its paywall and streaming them with advertising—a movie that was inspired by an Adweek cover story on Cobra Kai, YouTube chief business officer Robert Kyncl said last May. Less than a year later, the platform has plans to double its original output while continuing to offer both ad-supported (free) and ad-free (subscription) options."
De andre + branchen
Ja, moderatorarbejde kan give PTSD
The Verge:
"Content moderators for YouTube are being ordered to sign a document acknowledging that performing the job can cause post-traumatic stress disorder (PTSD), according to interviews with employees and documents obtained by The Verge. Accenture, which operates a moderation site for YouTube in Austin, Texas, distributed the document to workers on December 20th — four days after The Verge published an investigation into PTSD among workers at the facility."
Nu kan du også reagere på private beskeder på Twitter
9 to 5 Mac:
"Twitter first started testing this emoji reaction feature last year, but it's now rolling the capability out to all users on the web, iOS, and Android. This feature allows you to add a reaction to direct messages using your normal selection of emoji."
Pinterest-CEO: Derfor fjernede vi vacciner
Recode:
"The platform faced its first test when it noticed people had begun searching Pinterest for medical information, specifically about vaccines. The reemergence of previously eradicated diseases like measles has been linked, at least in part, to disinformation on social platforms shared by people who believe unfounded claims that vaccines can be harmful. "
TikTok laver aftale med mindre pladeselskaber
TechCrunch:
"TikTok, the fast-growing user-generated video app from China's ByteDance, has been building a new music streaming service to compete against the likes of Spotify, Apple Music and Amazon Music. And today it's announcing a deal that helps pave the way for a global launch of it. It has inked a licensing deal with Merlin, the global agency that represents tens of thousands of independent music labels and hundreds of thousands of artists, for music from those labels to be used legally on the TikTok platform anywhere that the app is available."
Er vi færdige med influencere?
Social Media Today:
"Recently, however, we're seeing signs that influencers can't influence anymore, that the world may be done with traditional, top-down influencer marketing. In fact, new studies have found that only around 3% of consumers are influenced by celebrity influencers to purchase specific products."
Læs mere i Ugerevyen fra uge 3: Influencer-industriens dage "er talte"
Mere om influencere:
TechCrunch:
"Spotify's new test lets influencers post Stories to introduce their own playlists"
Bloggernetværk på vej med retningslinjer
DR:
"For der er problemer med stress og angst i branchen, siger Lisbeth Kiel, der er formand for den underafdeling af Dansk Journalistforbund, der hedder Danske Bloggere, og som indtil videre har 65 medlemmer."
Medier bruger TikTok til explainers
CNN:
"TikTok, the short-form video app popular among Gen Z and best known for its viral dance challenges, is the No. 1entertainment app on Apple's App Store. But publishers have seized on it for a different reason: They're posting explainers and fact-checks pegged to the news. Sometimes they're dancing too — all in the name of courting the next generation of news consumers."
Tips til at finde historier på sociale medier
Journalism.co.uk:
"In this week's podcast, we speak to freelance journalist and social media consultant Kevin Donnellan, about best practices around the ethical use of social media to discover your next article or secure user-generated content.

Donnellan also shares his tips on how to make the most of Tweetdeck and CrowdTangle; respect people's privacy and avoid making common mistakes."
? Digitale tendenser

Her kan du læse nogle af ugens tendenser indenfor medier. Det kan være en ny metode eller tilgang, branchen forsøger at tage til sig.
Den årlige rapport fra DR Medieforskning er her
Hvert år tager DR Medieforskning temperaturen på medieudviklingen i Danmark. Rapporten er et must-read.
Mere:
MediaWatch:
"Mere podcast og lidt mindre flow-tv: Fem pointer om medieudviklingen 2019"
Uffe Alici Pedersen:
"5 pointer fra 'Medieudviklingen 2019'​"

(Uffe er Målgruppechef hos TV 2 Østjylland)
Ekstra Bladet justerer forsiden
MediaWatch:
"'Vi skal have børstet ekstrabladet.dk af, så det bliver tydeligere, hvad der er de vigtigste dagsordensættende historier, og at vores journalistik er relevant for danskerne,' siger Pernille Holbøll. Redesignet af den digitale forside betyder også, at der er færre historier at klikke sig ind på end hidtil – 'også fordi vi vil være skarpere på, om vi laver de rigtige historier,' siger Pernille Holbøll."
Googles annoncer ligner søgeresultater nu
The Verge:
"In what appears to be something of a purposeful dark pattern, the only thing differentiating ads and search results is a small black-and-white "Ad" icon next to the former. It's been formatted to resemble the new favicons that now appear next to the search results you care about. Early data collected by Digiday suggests that the changes may already be causing people to click on more ads."
Sådan testede The New York Times blockchain til at finde falske billeder
Nieman Lab:
"Its goal was more straightforward: Can blockchain make it easier for news consumers to understand where the photos they see online came from? There's a need for it: Pew reported last June that 46 percent of Americans say they find it difficult to recognize when images are false or have been doctored — and that was before Peak Deepfake."
Bloomberg lancerer klimamedie
Bloomberg:
"We are not claiming Bloomberg Green is the definitive product. But our ambition is clear: We want Bloomberg Green to be the indispensable guide to anyone who wants to understand this great transition—investors, politicians, chief executives and scientists to be sure, but also clever readers everywhere. Our hope is that it will bring clarity and data where there is currently fog and fear—just as Bloomberg has brought light to other once opaque subjects."
Apple vil lave podcasts – om deres tv-shows
Bloomberg:
"Apple Inc. is discussing making original podcasts related to programs on its Apple TV+ video streaming service, another sign of the technology giant's growing ambitions in entertainment, according to people familiar with the plans."
Er det nu smart? Well, HBOs podcast om 'Chernobyl'-serien rundede 10 mio. downloads i oktober sidste år.
Ny platform skal støtte undersøgende journalistik i Sydøsteuropa
Journalism.co.uk:
"Balkan Investigative Reporting Network has created a new tool – BIRD – to provide resources and legal assistance to journalists in the region while reporting on and documenting attacks on the media"
? Business

Her kan du læse nogle af ugens historier og tendenser indenfor forretningsudvikling i mediebranchen. Altså det, der handler om at tjene penge.
Herlev Bladet tester mikrobetaling
Journalisten:
"'Mikrobetalinger understøtter kun de historier, som enkeltpersoner meget gerne vil læse. En del af det, du betaler for som abonnent på et medie, kan være en kritisk og konstruktiv dækning af klimaområdet eller hjemløse, selv om du ikke selv har lyst til at læse 500 linjer om det hver dag,' siger [adm. direktør Steffen Glaas fra Herlev Bladet]."
Nyt medie vil formidle nyheder til de unge
MediaWatch:
"Seismo er navnet på et nyudklækket abonnementsbaseret ungdomsmedie, som fremfor at gå efter de unges egne lommer satser på at få folkeskoler, ungdomsuddannelser og biblioteker på kundelisten."
POV mangler penge
Point of View:
"FRA VORES EGEN VERDEN – POV er i denne uge begyndt at bringe annoncer, og det handler om overlevelse, skriver chefredaktør Annegrethe Rasmussen. Selvom POV er Danmarks eneste medarbejderejede og uafhængige non-profit medie, så kan det ikke produceres uden penge – og dem mangler vi."
Sådan skaffer Aftonposten digitale abonnenter
WAN-IFRA:
"Glastad joined Schibsted in 2017 and is Acquisition Manager at Aftenposten, the leading quality daily newspaper in Norway, where he is in charge of customer acquisition strategies. To do this, he works closely with the editorial team.

In a WAN-IFRA Webinar last week, Glastad told approximately 100 participants about Aftenposten's digital subscription strategy, what's working for them and offered a look at what they'll be focusing on this year."
Aviser lukker hullerne med filantroppenge
Digiday:
"In the good old days of newspapers, the sports section and the lifestyle pages helped pay for important investigative work and coverage of less sexy, but more socially vital topics such as education or the environment. Today, more for-profit newspapers are seeking out grants and charitable donations to help pay for their coverage."
Om økonomien i 'The Daily'
Dette er et uddrag fra en længere artikel om The New York Times' populære podcast, som du bør læse.
New York Magazine:
"The average CPM for podcasts, several in the industry say, is between $25 and $35. Even putting The Daily on the low end of that (though surely it is not), a show with an average of 2 million listeners could make $50,000 per ad per episode, and each episode has multiple ad slots (though not all are always filled). Even at a rate of one ad per show, The Daily's five shows per week would rake in $1 million a month or more, though one person familiar with the inner workings of says the total is significantly higher."
Flere digitale medier går i plus
Axios:
"Business Insider, Vox Media, The Information, Axios and Politico all turned profits in 2019, in several cases for the first time ever, sources tell Axios. "
Annoncørernes dilemma: Google er nemt
MediaWatch:
"Digitalt annoncemarked 2020: Udenlandske techkoncerner får i stigende grad del i danske annoncekroner, og det på trods af, at det på lang sigt kan få negative konsekvenser for annoncørerne. "Man går i egomode og tænker på sin egen marketingplan," lyder det fra annoncørforening. Nye initiativer fra danske medier kan skubbe til udviklingen."
Hvad betyder Googles farvel til tredjeparts-cookies?
Der var flere historier om dette i sidste uges Ugerevy, men her får du en med en mere dansk vinkel:
MediaWatch:
"Digitalt annoncemarked 2020: Google er ved at smide tredjepartscookies på porten. Ifølge flere fagfolk kan det få vidtrækkende konsekvenser for det digitale annoncemarkeds økosystem – og styrke den amerikanske techgigants position i samme ombæring."
Læs også:
"Publishers and marketers are mostly absent from key group deciding what comes after the third-party cookie"
Digiday

Derfor skal vi holde øje med Complex Media
What's New In Publishing:
"For the past few years, the media industry has looked to companies like Vice, BuzzFeed, and Vox as leaders in digital innovation — the models for how any publisher should operate in a post-print world. But I would argue that Complex, though it gets a fraction of the coverage of those other three companies, deserves credit for its versatility and business acumen. Not only has it generated impressive audience numbers across a range of media properties, but it's also proved adept at diversifying its revenue streams, in effect defying the harsh economics of internet publishing."
Netflix overrasker med flere brugere
MediaWatch:
"Med 8,76 mio. flere betalende kunder i fjerde kvartal ligger streaminggiganten et godt nøk over de 7,63 mio., som er gennemsnittet af, hvad en række analytikere havde forventet."
TechCrunch:
"Netflix adds 8.8M subscribers despite growing competition"
The Verge:
"Netflix reveals that 76 million people watched at least two minutes of The Witcher"
TechCrunch:
"Netflix is still saying 'no' to ads"
? Udvikling og tech

Her får du et kig på nogle af ugens historier indenfor den digitale udvikling og teknologi, der enten direkte eller indirekte kan have betydning for medier/udgivere.
Læs '2020 State of Mobile' fra App Annie

VentureBeat:
"App Annie: Mobile game spending will top $100 billion in 2020"
Vent lidt med Microsofts Chromium-browser
VentureBeat:
"While my experience has been almost entirely positive so far, and I'm not the only one, there's no telling what issues businesses may run into. I would recommend waiting until at least till Edge 80, which ships in early February, before your team or IT department starts testing. If you want to be extra cautious, give it six months."
Derfor markedsfører stiftere deres produkter for sent
The Founder Coach:
"Growth is a big deal in early-stage tech. Surprisingly, when I ask founders whether they've hired a marketer, the answer is all-too-often, 'Not yet.' And for over a year, I gave the same answer. It was a massive mistake. Worse still, even at the time, I think I knew it was a mistake — but I didn't fix it.

It's much easier to spot your own mistakes when you see other people making them, so here is why I didn't hire a marketer. I hope it inspires you to make marketing an early priority . . . and to avoid the typical fate of most startups."
Frankrig og USA rykker deadline for tech-skat
MediaWatch:
"Frankrig og USA har aftalt at flytte bagkanten for, hvornår parterne skal have fundet en løsning på deres konflikt om Frankrigs nye tech-skat på 3 pct. Det betyder også, at landet udskyder, hvornår tech-skatten begynder at blive opkrævet."
Billedgenkendelsesværktøjet, de amerikanske myndigheder bruger
The New York Times:
"Then Mr. Ton-That — an Australian techie and onetime model — did something momentous: He invented a tool that could end your ability to walk down the street anonymously, and provided it to hundreds of law enforcement agencies, ranging from local cops in Florida to the F.B.I. and the Department of Homeland Security."
The Interface / Casey Newton:
"Clearview AI and the mortal threat to privacy"