Digitale medier i uge 42 (2021)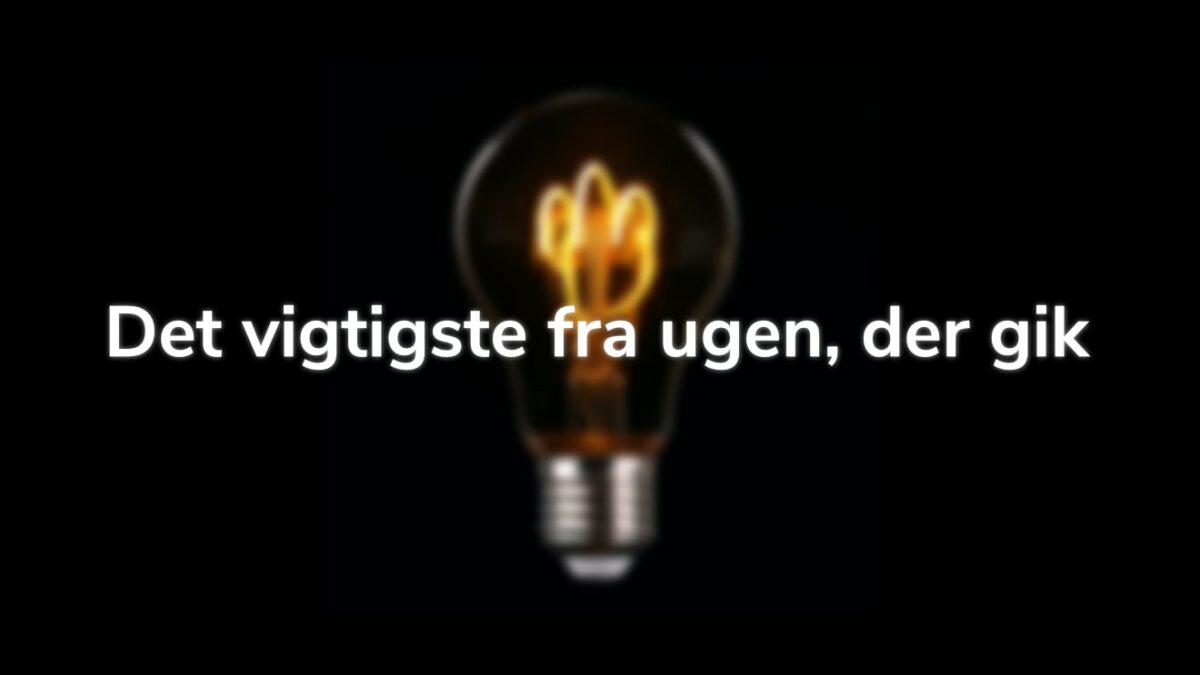 Her har du den mest komplette opdatering på sociale medier og digital udvikling i mediebranchen. Du bliver holdt opdateret og sparer masser af tid.
Digital Ugerevy udgives af Lars K Jensen, der rådgiver, udvikler og arbejder med digitale medier og udvikling.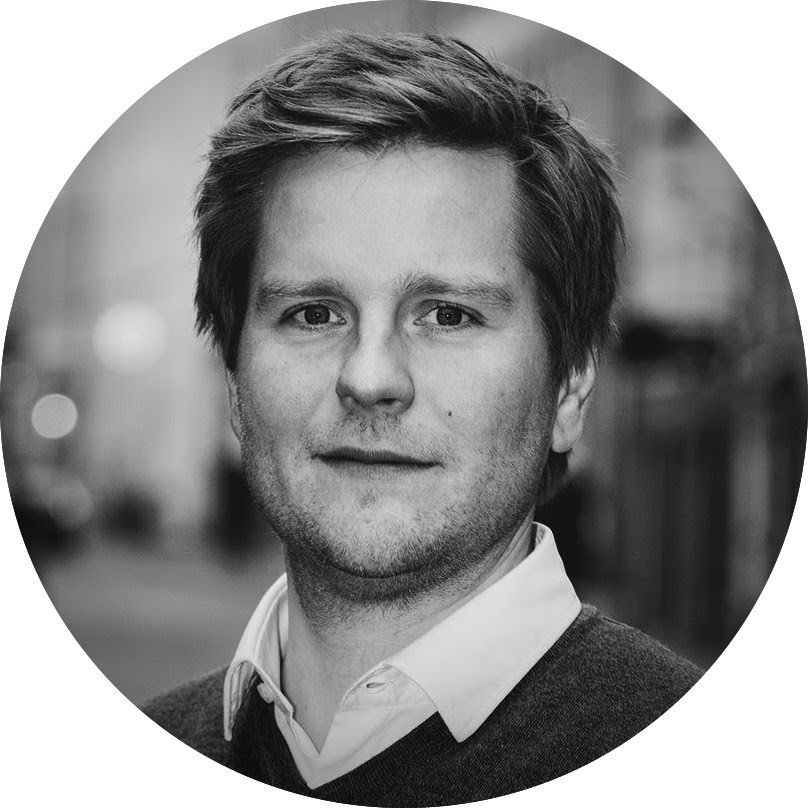 Del 1: Sociale medier

Her finder du historier om eller fra de store sociale platforme, der har en enorm rolle at spille i kontakten mellem udgiver/afsender og modtager.
🤨 Facebook vil skifte navn
Det handler angivelivt om, at Facebook i højere grad vil brande sig efter "metaverset", som de vil skabe, hvor Facebook håber, at alle lidt glemmer, hvad de ikke kan lide ved Facebook og giver Facebook endnu mere data og tid og tager et par VR-briller på. Sådan sat lidt på spidsen.
"Facebook is planning to change its company name next week to reflect its focus on building the metaverse, according to a source with direct knowledge of the matter."
Zuckerberg vil tale mere om navneskiftet til Facebooks Connect-konference den 28. oktober, men det er muligt, der slipper mere ud inden da.
I sit Platformer-nyhedsbrev fortæller Casey Newton, at Facebook seriøst har overvejet navneændringen de seneste to måneder. Han nævner, at der er to primære årsager til, at Facebook ændrer navn: Det dårlige ry samt at app'en Facebook ikke er en del af fremtiden for firmaet Facebook.
Han har talt med flere kilder i og omkring Facebook, hvor de fleste er skeptiske overfor navneændringen, der ikke løser Facebooks reelle problemer. Og så er det risikabelt at satse så meget på metaverset, som en tidligere executive siger:
Protocol har også skrevet om navneændringen og forklarer, hvorfor den kan give mening:
"A non-Facebook corporate name would actually explain the company a bit better. Facebook — "the blue app," as the company calls it now — is still the most popular product, but WhatsApp and Instagram and Oculus and Portal and Messenger all exist as well."
Det er dog også en ændring fra for to år siden, hvor Facebook rebrandede deres apps under netop Facebook-paraplyen, såsom "WhatsApp by Facebook".
💡 Læs også denne uges Ugerevy-artikel:
Læs også:
The Facebook Whistleblower Won't Change Anything
Wired
😎 Facebook søger 10.000 europæere til at udvikle "metaverset"
"If you're based out of Europe and don't, uh, already hate Facebook, then boy oh boy does the company have the perfect job for you. On Sunday, the company announced that it plans to create 10,000 "high-skilled jobs" across the EU to help build out Facebook's plans for the "metaverse." "
Læs også:
Danske it-folk står stærkt…
MediaWatch
😳 Kan Facebook omgå GDPR?
"When Europe introduced its General Data Protection Regulation (GDPR) privacy laws in 2018, they were held up across the globe as the gold standard for protecting consumers' data, and a way to finally bring tech companies like Facebook to heel.

But a draft ruling by Ireland's Data Protection Commission (DPC), published on Wednesday, paves the way for Facebook to completely bypass the GDPR regulations and continue to collect and use its users' data without their explicit consent."
📰 Facebook knokler videre på kurateret News-faneblad
"Facebook for years was hesitant to lean into news curation, with its chief operating officer Sheryl Sandberg saying in 2017 'we don't hire journalists.' 

But today, the company leans on people with editorial backgrounds to curate products in its News Tab in addition to using algorithms. 
⚠️ Twitters algoritme foretrækker højreorienterede tweets
"Twitter is publicly sharing research findings today that show that the platform's algorithms amplify tweets from right-wing politicians and content from right-leaning news outlets more than people and content from the political left. "
🤔 Trump lancerer sin egen sociale platform
"Trump Media & Technology Group's mission is to create a rival to the liberal media consortium and fight back against the "Big Tech" companies of Silicon Valley, which have used their unilateral power to silence opposing voices in America."
↓
Læs også:
Trump to launch his own social media platform, calling it TRUTH Social
TechCrunch
🤨 Facebooks egne udviklere tvivler på effekten af AI
Facebook bruger i vid udstrækning kunstig intelligens og algoritmer til at rydde op på platformen. Det er de ganske enkelt nødt til med tanke på, hvor meget indhold, der bliver delt og reageret på hele tiden.
Men i egne rækker er der skepsis; The Wall Street Journal skriver, at ifølge flere interne rapporter har den kunstige intelligens kun haft minimal succes med at fjerne hate speech, voldelige billeder og andet problematisk indhold.
Læs også:
"Facebook's hate speech blind spot"
Platformer ›››
📈 Instagram udvider Insight-værktøj
"Instagram's looking to provide more data for marketers with an update to its Insights element for business and creator profiles, which will give you more specific info on who's engaging with your content – whether they follow your profile or not – as well as the total reach of your posts."
➕ …og tester længere videoer i Stories samt Reels-links
"First off, Instagram is testing new, longer video uploads in Stories, with videos of up to a minute in length no longer being cut down into smaller chunks. […]

As you can see in this example, posted by Ahmed Ghanem (and shared by Matt Navarra), Instagram is also testing a new option that would redirect users to full Reels clips from Stories, when you share your Reels to Stories as well.
🎃 Her er AR-Halloween-funktionerne i Messenger
"Facebook is looking to help Messenger users get into the Halloween spirit with a new set of themed AR effects and new video backgrounds and stickers for your text and video chats."
↓
Mere Facebook og Halloween:
Facebook Shares Halloween Trends and Tips from Facebook Marketplace [Infographic]
Social Media Today
Facebook venter rekordhøje reklameindtægter i…
MediaWatch
😬 Facebook ruster sig til nyt læk
"En gruppe journalister er angiveligt…"
↓
Læs også:
Facebook criticizes journalists for reporting on leaked docs about company
The Hill
Facebook Says Extremely Common Thing It Does Is Bad When Reporters Do It
Vice
🤑 TikTokkere med medium reach er måske de mest interessante
"Bigger may not always be better, at least when it comes to marketers trying to use TikTok creators to empower their brands.

RealEyes, a research firm that analyzes media and content through the prism of attention metrics, recently conducted a study of TikTok that concluded, among other things, that the creators with the biggest followings didn't necessarily deliver the best attention and engagement for brands."
Del 2: Digitale tendenser

Her kan du læse nogle af ugens tendenser indenfor medier. Det kan være en ny metode eller tilgang, branchen forsøger at tage til sig.
📊 Samtykkekrav lempes ved statistik-cookies
Der er en opblødning på vej, men det er stadig vigtig, at du har sat dig ind i sagerne. Erhvervsstyrelsen har meldt ud, at man ikke vil prioritere tilsyn med "hjemmesiders indhentning af simpel statistik".
Simpel statistik betyder blandt andet, at man ikke bygger en profil på de besøgende, samt at dataene ikke videregives til tredjepart.
I en Journalisten-artikel forklarer brancheforeningen Danske Mediers digitale chef, Allan Sørensen, at det eksempelvis betyder, at man ikke må have Google Analytics koblet til Googles markedsføringsværktøjer, samt at man også skal sløre IP-adresser (det skal du dog allerede gøre på grund af GDPR).
Selvsagt skal du stadig være opmærksom på GDPR, og du kommer formentlig også til at skulle dokumentere din legitime interesse i forbindelse med den simple statistik samt redegøre for, hvordan indsamlingen foregår.
Så som sagt: Det er stadig vigtigt, du har sat dig ind i sagerne.
Hos Markedsføring kan du desuden læse, at de lempede tilsyn vil gøre det lettere at lave e-handel.
🎧 The New York Times på vej med lyd-app
"It announced last week that it's been building a standalone app — "New York Times Audio" — to house its audio journalism and will be inviting beta testers to give feedback. (You can volunteer here, though only U.S.-based iPhone users need apply.) […]

The new app will feature the Times' own podcasts alongside narrated versions of news, opinion, and magazine articles across a handful of publishers."
😮 Vox skaber visuelt lag til podcastlytningen
"You listen to a podcast. That's the only option, right? For their new show More Than This, Vox Media set out to create a podcast that could also be seen and felt. The result was an "immersive transcript" that's accessible to deaf and hard of hearing audiences."
📻 LOUD skifter navn
Læs denne uges Ugerevy-artikel:
🤖 B.T. gør status efter 6 måneder med robotter
I et halvt år har B.T. brugt robotter til at udgive og moderere på sociale medier. I denne Journalisten-artikel kan du læse deres erfaringer – og at produktchefen er overrasket over, hvor velmodereret det er.
😬 Substack tjener penge på nyhedsbreve imod masker og vacciner
"There's one less frequently discussed way in which Substack actually might be endangering democracy: It's become a conduit for public disinformation during a historic pandemic. Indeed, my search of Substack returned dozens of newsletters that suggested that vaccines and masks were ineffective and dangerous, and that "the media" had exaggerated the harms of COVID-19. "
😠 Kopisagen hos Pio fortsætter
Ekstra Bladet har tidligere afsløret, at 39 artikler bragt på Netavisen Pio i meget høj grad er kopieret fra andre medier. Tallet af kopiartikler er nu oppe på 41, skriver MediaWatch.
😖 B.T. beskyldes for dårlig citatskik
Flere chefredaktører beskylder B.T. for at bringe for lange uddrag, når de citerer andre medier. B.T. afviser ikke overskridelser, men nægter systematisk praksis. Læs mere hos MediaWatch.
🪤 A/B-test: En god overskrift er ikke alt
"Even more striking was that the winning headline often depends on factors entirely outside the writing. We found thousands of cases where editors repeated tests, trying the exact same headlines. But the winners of these repeat tests weren't stable — a majority changed winners about a quarter of the time. It seems that a large portion of audiences' decisions around what to click to read are out of journalists' control."
Del 3: Business

Her kan du læse nogle af ugens historier og tendenser indenfor forretningsudvikling i mediebranchen. Altså det, der handler om at tjene penge.
🤔 Kulturministeren inviterer til stormøde – uden Google
Ane Halsboe-Jørgensen har inviteret en lang række medieaktører til et stormøde op til forhandlingerne om et nye medieforlig. Facebook er inviteret, men det er Google ikke, skriver MediaWatch.
💎 Sådan arbejder Helsingin Sanomat med "diamanter"
På det finske medie fandt de ud af, at hængelåse var en dårlig markør for indhold, der krævede abonnement at læse. I stedet bruger de diamanten som symbol, og det har samtidig betydet, at de tænker anderledes over det indhold, de lægger bag betalingsmuren.
Inspirerende læsning hos Nieman Lab.
📉 Google sænker gebyrer i Play Store
"Previously, the company had followed Apple's move by reducing commissions from 30% to 15% on the first $1 million of developer earnings. Now, it will lower the fees specifically for app makers who generate revenue through recurring subscriptions. Instead of charging them 30% in the first year, which lowers to 15% in year two and beyond, Google says developers will only be charged 15% from day one."
✨ Ny Politico-ejer vil indføre paywall
"Axel Springer SE plans to eventually put Politico's content behind a paywall and immediately boost the political-news publisher's head count by more than 10% once the German conglomerate's $1 billion deal to buy the company closes, expected next week."
🇪🇺 EUs Digital Markets Act og Digital Services Act bliver forsinket
"European Union countries will delay a key target of finalizing new rules hitting tech platforms by the spring of next year, now saying they aim to reach a deal "as soon as possible," according to draft conclusions circulated ahead of a leaders' summit on Thursday."
💪 Apple bliver en større spiller indenfor annoncer
"First announced a year ago and launched in April, Apple's new privacy policy made each app on your iPhone ask you if you're okay with being tracked across apps for ad-targeting purposes. (Until then, apps could just take your permission for granted.) Users overwhelmingly said yeah it's gonna be a no from me, dawg, which made ad targeting for iOS users significantly less effective, even for giants like Facebook.

But who still has lots of data to use for ad targeting? Apple."
↓
Læs også:
Snapchat mister millioner af annoncekroner efter Apple-opdatering
Markedsføring
💸 Dow Jones udvider arbejde med Twitter Amplify
"Publishers can monetize content on Twitter through the platform's pre-roll ad program called Twitter Amplify Sponsorships. Revenue for the news category within Amplify Sponsorships is up over 60% year-over-year. Amplify Sponsorships enable advertisers to buy ads against a set of content posted to Twitter by a publisher like Dow Jones; the ads can be purchased directly from the publisher or from Twitter."
Del 4: Udvikling og tech

Her får du et kig på nogle af ugens historier indenfor den digitale udvikling og teknologi, der enten direkte eller indirekte kan have betydning for medier/udgivere.
🏎 Sådan kan medier forbedre performance ift. Google PageSpeed
"Publishers in particular can be negatively affected by Google's new page speed scoring approach, since ads, header bidding, targeting and adtech tools can further affect the overall page experience and speed. Your Google PageSpeed Insights are inherently connected to your reach. If your page loads slowly, the news will move on — and leave you behind."
📲 15 ting, du kan i Android 12, du ikke kunne før
"Android 12 is here, rolling out first to Pixel devices and then to everyone else, depending on your phone manufacturer and carrier. The latest version of Google's mobile operating system is packed with new stuff for you to explore, and these are the 15 features to check out first."
↓
Læs også:
Does Google Finally Have a Smartphone Hit?
Bloomberg
The Pixel 6 Is the Google Flagship We've Been Waiting For
Gizmodo
🤖 Ny rapport: State of AI 2021
"The State of AI Report analyses the most interesting developments in AI. We aim to trigger an informed conversation about the state of AI and its implication for the future. The Report is produced by AI investors Nathan Benaich and Ian Hogarth."
💳 Apple Pay går sin sejrsgang i Danmark
Anderledes ser det ud for Google Pay, skriver Computerworld.