Digitale medier og platforme i uge 47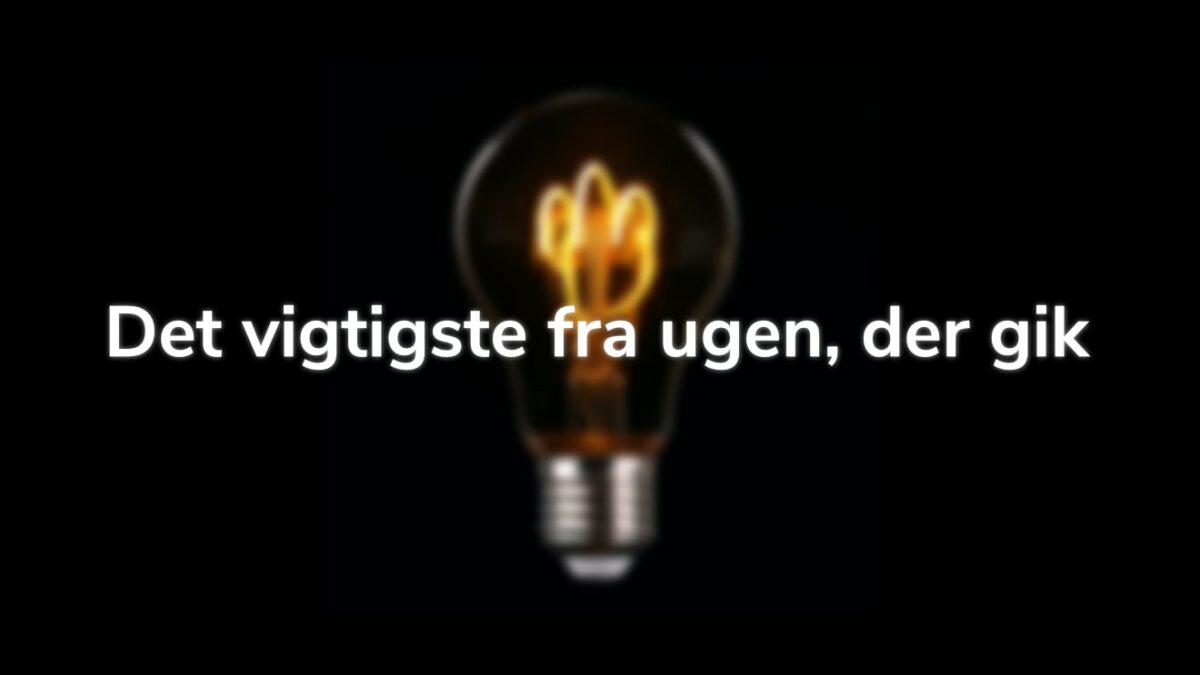 Her har du den mest komplette opdatering på sociale medier og digital udvikling i mediebranchen. Du bliver holdt opdateret og sparer masser af tid.
Digital Ugerevy udgives af mig, Lars K Jensen, og jeg arbejder til daglig med audience-udvikling i Berlingske-koncernen.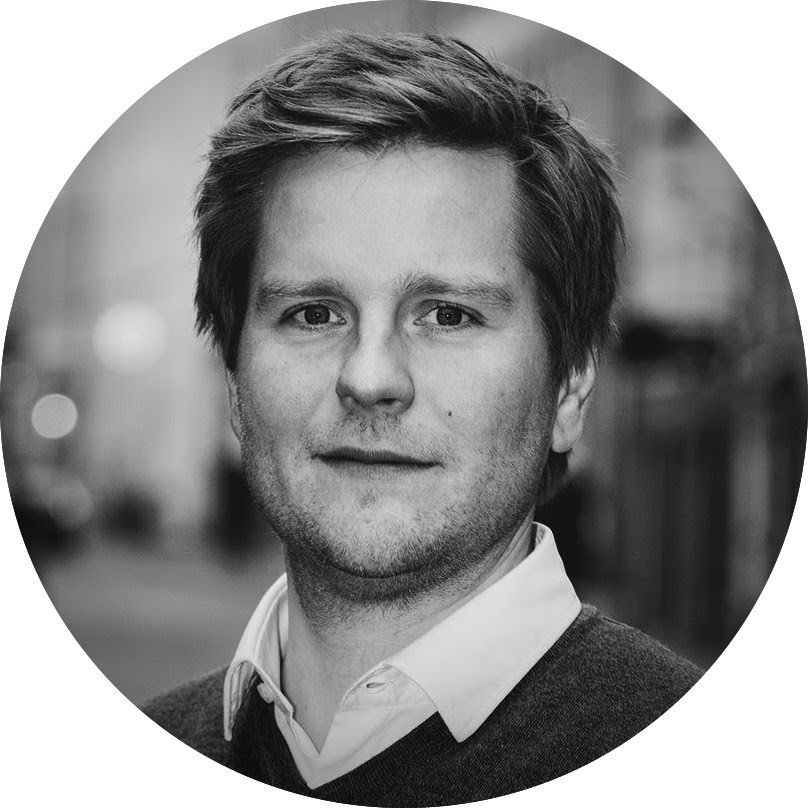 Gør som de andre. Få overblikket allerede i indbakken:
Del 1: Sociale medier

Her finder du historier om eller fra de store sociale platforme, der har en enorm rolle at spille i kontakten mellem udgiver/afsender og modtager.
🚮 Sådan ryddede Facebook op i "trash"-opdateringer
"Third-quarter content report shows only one in the top 20 posts qualified as engagement bait"
Mere fra rapporten:
🧒 Meta klar med nye tiltag, der skal beskytte de unge
"As we head into the holiday season, where teens will be spending more time online and engaging with friends, Meta has announced a new set of updates to better protect younger users from potential exposure to predators, and other harmful behaviors in the app."
❓ YouTube tester quizzer
"Quizzes introduce a new, interactive way for creators to engage with viewers, and in cases of educational channels, help them learn. Creators in the beta can create quizzes the same way as other kinds of Community Posts. We're beginning to test the quizzes beta with a small number of creators and will look to expand in the future based on feedback."
⏸ Musk sætter Twitter-verificering på pause
"Elon Musk vil først genindføre det blå flueben, når der er 'stor tiltro til, at imitationerne stopper,' skriver han på Twitter."
Mere:
🔮 Der tegner sig et billede af Musks plan med Twitter
"Catching you up, here's a look at all the latest key developments at Twitter HQ, which could impact the platform moving forward.

– Delayed verification
– Content Moderation – Musk Style
– Staff changes"
🤔 Hvem betaler for Twitter?
"The plan had attracted about 140,000 users as of Nov. 15, according to data from Travis Brown, a software developer in Berlin who has studied extremism on Twitter. But it also spurred spoof accounts, rattled advertisers and emboldened far-right influencers. Twitter has halted the program over issues with impersonation.

Here is who is paying for Twitter."
🔐 Twitter er på vej med krypterede beskeder (DMs)
"Last we broke the news that Twitter is developing encrypted direct messages as one of Elon Musk's top five product priorities. Today The Verge's Alex Heath reported that Musk shared further details on his plans on Monday in a meeting with employees, saying that he had asked Signal creator Moxie Marlinspike for help and planned to eventually offer encrypted voice and video calling as well."
Mere:
✔ …og flere checkmarks
"Twitter Inc is planning to roll out its verified service next Friday with different colored checks for individuals, companies and governments, after a botched initial launch led to a surge in users impersonating celebrities and brands on the platform."
😬 Trumps Twitter-profil er genoprettet
Det lyder dog ikke til, at den tidligere præsident vil bruge den.
"Donald Trump on Saturday said he had no interest in returning to Twitter even as a slim majority voted in favor of reinstating the former U.S. president, who was banned from the social media service for inciting violence, in a poll organized by new owner Elon Musk.

Slightly over 15 million Twitter users voted in the poll with 51.8% voting in favor of reinstatement."
Mere Truth Social:
Flere kontroversielle profiler vender tilbage til Twitter:
Hvad gør Facebook?
"The social media platform has no plans to reinstate Trump's account following the former president's announcement that he will seek a second term in the White House, the company confirmed Wednesday. Trump was kicked off Facebook following the Jan. 6, 2021, attack on the U.S. Capitol."
"In the weeks after Musk took over Twitter, the same analysis found that hateful tweets became much more prominent among the most popular tweets with potentially toxic language.

For tweets using words associated with anti-LGBTQ+ or antisemitic posts, seven of the top 20 posts in each category were now hateful. For popular tweets using potentially racist language, one of the top 20 was judged to be hate speech."
Det er ikke det eneste sted, hvor der formentlig er uenighed mellem Elon Musk og forskere. Det er der også, når snakken falder på, hvorvidt højreorienterede blev modereret hårdere end venstreorienterede.
😳 Twitters-copyright-tjek ser ud til at være gået i stykker
"While Twitter, the website, remains online and has not simply collapsed after the vast majority of workers were fired or resigned under Elon Musk, we are already starting to see the cracks spreading through the walls.

It became apparent Sunday night that Twitter's automated copyright strike/takedown system was no longer functional. A user went viral for uploading the entirety of The Fast and the Furious Tokyo Drift in two minute chunks over a 50 tweet thread."
Mere:
"Most social media managers can agree that Twitter isn't the be-all and end-all for most brands today as most have a holistic approach that includes Meta, Instagram, Tik Tok, YouTube, and more recently platforms like BeReal. Nevertheless, Twitter had a prominent role.

'Twitter/Elon Musk doesn't lead our strategy,' said O'Brien. 'It doesn't affect our goal. In the future, this could happen for Instagram or Facebook. If we keep continuing this approach of 'okay a brand safety issue came up, we need to leave the channel,' then that sets up a slippery slope for the future.'"
😬 DR bragte interview med falske Twitter-ansatte:
"Et klip med to slukørede mænd med flyttekasser i favnen foran Twitters hovedkvarter dukkede mandag op i et indslag i TV Avisen. […]

Problemet er bare, at de to mænd allerede for knap en måned siden blev afsløret i at have snydt medierne til at tro, at de var Twitter-ansatte."
DR har siden redigeret indslaget, så det nu ser således ud: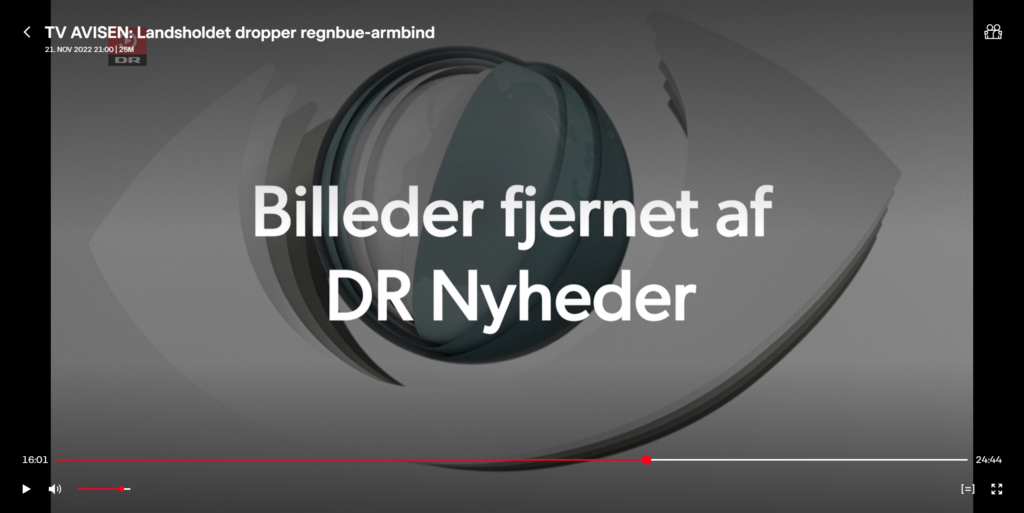 🗞 Musk kører Twitter som en dårlig avisforretning
"Seen one way, the series of events is extraordinary and unprecedented: The world's most successful technology entrepreneur buys one of the most influential social media companies, quickly sabotages some of its best qualities and drives out much of its brightest talent. Seen through a different lens, Musk is just the latest wannabe media mogul torturing his new plaything."
Mere:
🔩 …men strammer godt nok op på økonomien
"Mr. Musk and his advisers have trained their sights on computing costs that support Twitter's underlying infrastructure, travel expenses, software services, real estate and even the company's normally lavish in-office cafeteria food. Twitter's spending has dropped, but the moves have spurred complaints from insiders — as well as from some vendors who are owed millions of dollars in back payments."
✅ Sådan kan journalister blive verificeret på Mastodon
"Two journalists, Dave Lee at the Financial Times and John Goodwin at CBS News, decided to take the matter into their own hands. The duo created a Mastodon verification tool PressCheck.org that allows journalists to verify their press credentials on the platform. All journalists are eligible – the site "is about confirming someone is who they say they are, not defining what a 'journalist' is.""
Mere Mastodon:
🎤 YouTube udgiver guide til podcasting
"Podcast udgør fortsat en mindre del af indholdet på Youtube, men en ny og omfattende vejledning til podcastere tyder på, at platformen har ambition om at få flere podcastere og dermed lyttere om bord. Det skriver Podnews i et nyhedsbrev fredag."
👻 Snapchat er stadig ikke i kridthuset hos "creators"
"The mobile messaging app doesn't seem to be doing enough to win them over – even though it arguably needs the increased attention creators attract and the dollars that subsequently follow."
🤔 Vi kan ikke lægere være afhængige af platformene
"Whether publishers realize it or not, we may be reaching the end of an era of our overreliance on social platforms. Due to how the economy is weakening and specific platforms undergoing fascinating ownership changes, platforms are becoming far more unpredictable for us."
Del 2: Digitale tendenser

Her kan du læse nogle af ugens tendenser indenfor medier. Det kan være en ny metode eller tilgang, branchen forsøger at tage til sig.
🕵️‍♀️ Zetland vil etablere gravergruppe
"Inden årets udgang vil Zetland rulle en ny gravegruppe i gang, som skal lave større undersøgende projekter til det digitale medie. Det fremgår af et jobopslag, hvor der søges en "undersøgende mesterfortæller" til gruppen."
👨‍💻 Reuters-rapport: Hybridarbejde i mediebranchen
"One year on, have newsrooms really transformed as a result of the shift initiated during the pandemic? Has the news industry truly embraced flexible and hybrid working? This report, which is based on a survey of 136 senior industry leaders from 39 countries and a series of in-depth interviews, tries to answer these questions and take stock of the status of the newsroom as a workplace and its future."
🤩 Substack ser muligheder i Twitters kaos
"Ten days ago, Substack announced that authors who charge for subscriptions can earn and post Bestseller badges (if they choose to) – purple for those with tens of thousands of subscribers, orange for thousands and white for hundreds.

It is one of a number of new features the platform has chosen to roll out concurrent with Elon Musk's takeover of Twitter. Others include a Chat option, cross-posts and recommendations – gradual steps to making the site at least a bit more social for authors and readers."
👋 Saxo lukker Chapter
"Omkring to et halvt år efter flere forlag i 2020 gik sammen om lanceringen af bogstreamingtjenesten Chapter, bliver den sløjfet igen. Det er for dyrt at drive to tjenester, lyder det fra Saxo, som købte tjenesten i september."
Mere:
📚 Nyt "bibliotek" til produktfolk i mediebranchen
"The News Product Alliance (NPA), a community of support for those who think about new products in news organisations, has created a library of more than 300 open learning resources for media professionals. Supported by the Google News Initiative (GNI), the NPA Resource Library wants to 'assist in the development of talent in product management in media, contributing to the overall sustainability of the journalism industry around the world.'"
👋 Poul Madsen forlader Den Uafhængige igen
"Små tre måneder efter at være tiltrådt som arbejdende bestyrelsesformand og medejer af Den Uafhængige er Poul Madsen stoppet i begge roller. Han fortsætter dog som mediets 'gode ven'."
🤝 Computerworld overtager Alt Om Data:
"Alt om Data, der er blevet udgivet som fysisk magasin siden 1983, kommer til at leve videre som brand i noget tid, men det fysiske magasin er nu lukket. Medieselskabet Audio Media A/S har hidtil stået for udgivelsen.

Selskabet er under konkursbehandling, og i begyndelsen af november blev et konkursdekret afsagt af Sø- og Handelsrettens skifteret."
✨ Nordiske lancerer tre "pop-up"-medier
"De tre såkaldte 'pop-up medier' skal stille skarpt på byggeriet af henholdsvis Femern-tunellen, Lynetteholmen og Energiøerne."
⚽️ The Athletic fordobler dækning af kvindeidræt i samarbejde med Google
"Because the readership of The Athletic's parent company — the New York Times — is fairly split between men and women, the Times' ability to bring over more women readers to The Athletic 'is a huge advantage,' [chief commercial officer] Tomich said."
Del 3: Business

Her kan du læse nogle af ugens historier og tendenser indenfor forretningsudvikling i mediebranchen. Altså det, der handler om at tjene penge.
😞 Jysk Fynske genovervejer udviklingsprojekter – bl.a. hyperlokalmedier
"Finansieringen til at løbe de mange nye lokalmedier ud er hentet i udviklingspuljen, og da projektet blev skudt i gang sidste år, lød forventningen, at udgifterne til de mange knopskydninger ville beløbe sig i omkring 30 mio. kr. over de første 2,5 år.

Ambitionen var, at de redaktionelle omkostninger til projektet skulle være dækket af medierne selv i løbet af de første tre år. Men hvorvidt koncernen kan holde hånden under de nye medier så længe, er nu på usikker grund."
💵 Kan mikrobetalinger hjælpe abonnementsforretningen?
Ordet "mikrobetaling" eller "stykkøb" er efterhånden fy-ord i mediebranchen. Men måske kan salget af enkelte artikler føre til abonnementssalg for medierne?
"Sen makes it clear that micropayments are not a replacement for subscriptions. Subscriptions are likely to account for 75% to 80% of reader revenue. However, micropayments could account for 75% to 80% of customers. He writes:

It is simply a more effective top-of-funnel acquisition method."
👋 Flere store annoncører har sat Twitter på pause
"Flere end hver tredje af Twitters top 100-annoncører har ikke reklameret igennem det sociale medie de seneste 14 dage, viser en opgørelse, som den amerikanske avis The Washington Post har lavet på baggrund af marketingdata fra databasen Pathmatics."
▶ Annoncører ser stigende potentiale i video
"Flere annoncører ser et voksende potentiale i at reklamere via online video-formater, og vi vil derfor se betydeligt flere annoncekroner allokeret til de digitale videoplatforme de kommende år. Det skriver The Financial Times, på baggrund af en analyse online fra firmaet Omdia."
🇺🇸 Ny rapport om indtjeningspotentialet hos magasiner
"Magazines are valued as trusted sources of high-quality journalism and provide a brand-safe environment for advertisers. Latest research offers insights into how publishers and advertisers can work together to maximize their impact."
Del 4: Udvikling og tech

Her får du et kig på nogle af ugens historier indenfor den digitale udvikling og teknologi, der enten direkte eller indirekte kan have betydning for medier/udgivere.
⚡️ Kampen for at forstå sprog-AI
"Hundreds of scientists around the world are working together to understand one of the most powerful emerging technologies before it's too late."
🤨 Hvad gør medierne, når tech-boblerne brister?
"It's not all doom and gloom for emerging technology though. AI imagery and video has taken great leaps forward this year, with projects like Dall-E showing early promise to transform visual content creation. This tech may not be as sexy as the metaverse and Web3, but is more likely to make a tangible difference to how publishers work in the next few years."
🤖 Meta lancerer ny 'large language model', men…
"The online chatter ramped up last Tuesday. That's when Meta AI and Papers With Code announced a new open-source LLM called Galactica, that it described in a paper published on Arxiv as "a large language model for science" meant to help scientists with "information overload." "
Det gik så… mindre godt.
"Galactica was supposed to help scientists. Instead, it mindlessly spat out biased and incorrect nonsense."
Mere:
🏋️ FTC: Meta bryder reglerne ved VR-fitness-opkøb
"The US Federal Trade Commission said Meta Platforms Inc. stifled competition when it halted plans to build its own virtual reality fitness app and opted to buy Within Unlimited Inc. instead. But the company denied that it ever planned to move forward with a product."