Digitale medier i uge 21 (2021)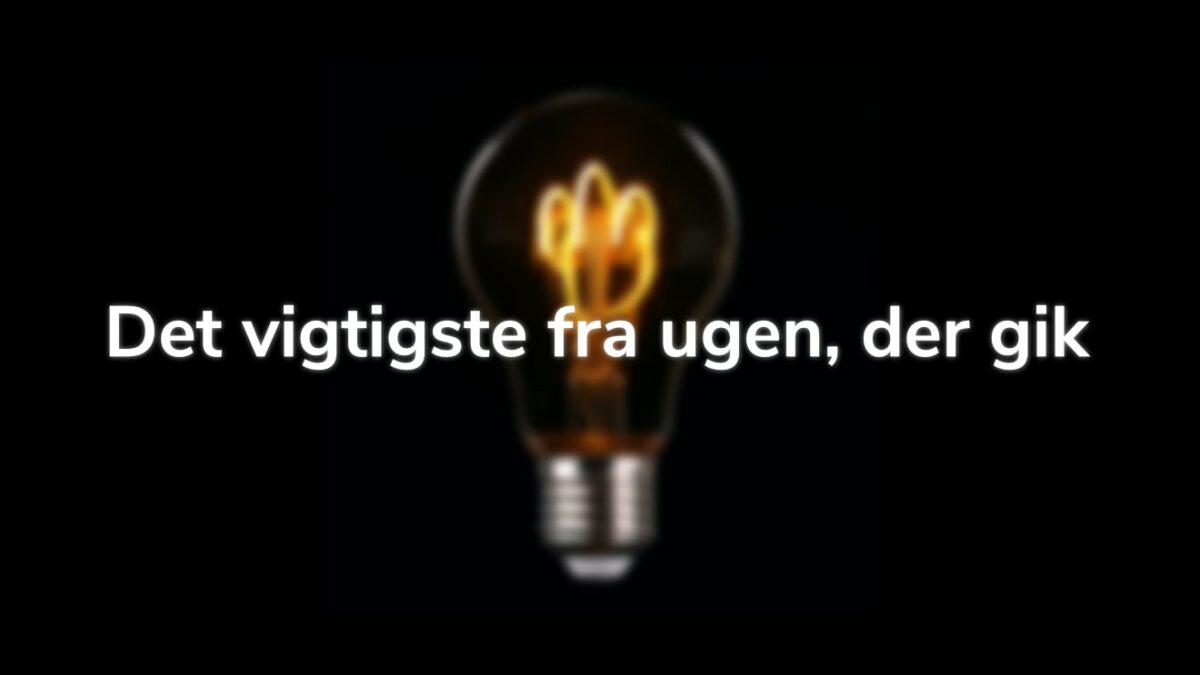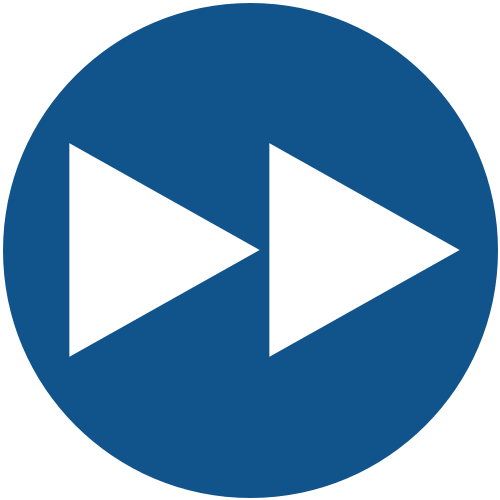 Her har du den mest komplette opdatering på sociale medier og digital udvikling i mediebranchen. Du bliver holdt opdateret og sparer masser af tid.
Digital Ugerevy udgives af Lars K Jensen, der rådgiver, udvikler og arbejder med digitale medier og udvikling.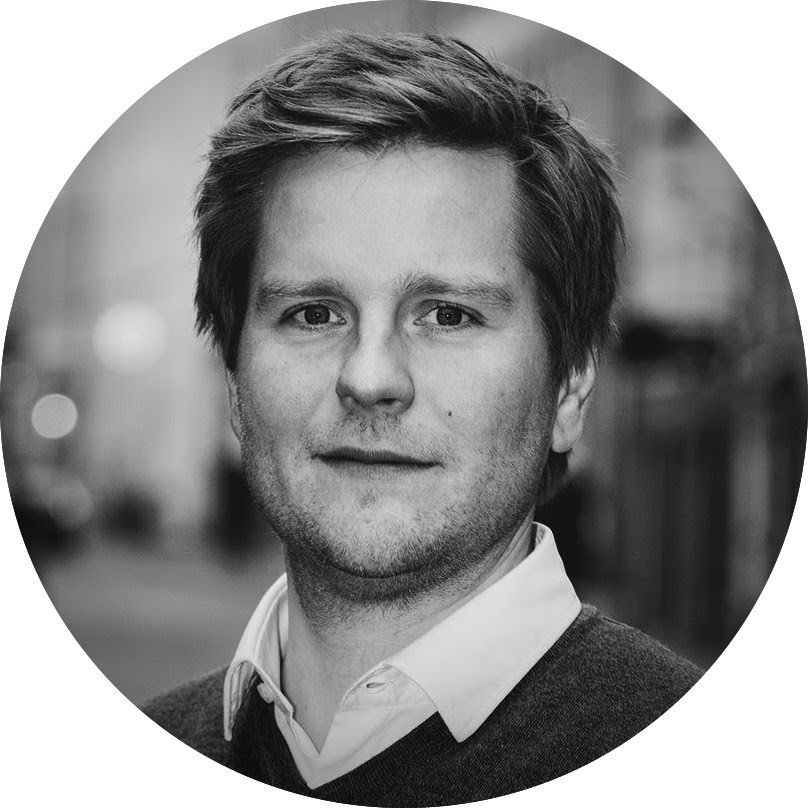 Gør som de andre.
Modtag overblikket direkte i din indbakke:
Del 1: Sociale medier

Her finder du historier om eller fra de store sociale platforme, der har en enorm rolle at spille i kontakten mellem udgiver/afsender og modtager.
👊 Facebook vil gå efter superspredere
"Facebook says it will  who repeatedly share misinformation. The company introduced new warnings that will notify users that repeatedly sharing false claims could result in 'their posts moved lower down in News Feed so other people are less likely to see them.'"
🦠 Nu må du skrive på Facebook, at coronavirus er menneskeskabt
"Facebook will no longer remove posts that claim COVID-19 was man-made in recognition of the reignited debate about the virus's origins, a company spokesperson told ABC News."
🧐 Facebook frigiver trusselsrapport
Columbia Journalism Review skriver:
Yesterday, Facebook released a "threat report" on what it calls "influence operations" on its platform. The company defined influence operations as "coordinated efforts to manipulate or corrupt public debate for a strategic goal"—an apparent reference to the kinds of activity that Americans heard about during the 2016 election, from entities such as the Russian "troll farm" known as the Internet Research Agency, which used fake accounts to spread disinformation about the election and to generally cause chaos.
🤬 Had på Facebook er især målrettet muslimer
"Algoritmen er udviklet af det danske analysebureau Analyse & Tal, som vil udbrede værktøjet i kampen mod den aggressive tone på nettet. Det skriver Politiken.

Det er den foreløbig mest omfattende kortlægning i Danmark af, hvem der er mål for anstødeligt sprog på Facebook."
🏆 Brøndby vandt også på sociale medier
"Ingen dansk fodboldklub har i denne sæson skabt mere engagement end holdet fra Vestegnen: over 1 million reaktioner. Men Brøndby er ikke de eneste, der har haft en overraskende SoMe-sæson. "
💙 Twitter bekræfter 'Blue'-abonnement
Der har længe været rygter om, at Twitter er på vej med et tilkøbsprodukt kaldet 'Blue', der blandet andet giver adgang til at vælge farver og gemme tweets som favoritter i mapper. (Ja, det er ikke ligefrem blockbuster-funktioner…)
I ugens løb blev eksistensen af Twitter Blue om ikke andet bekræftet, da den nu er listet som et "in-app purchase", hvis man kigger på Twitter i Apples App Store.
Social Media Today har samlet op på nogle af de ting, der ser ud til at komme med i Twitter Blue.
Derudover er det værd at bemærke, at Twitter har et andet abonnementsprodukt på vej, hvor det bliver muligt at tage adgang for sine tweets, nyhedsbreve etc. Det er noget mere interessant end Twitter Blue – der virker en anelse forhastet og middelmådigt, hvis du spørger mig.
🤭 Twitter tester Super Followers-visning
Kort fortalt er "Super Followers" en kommenter Twitter-funktion, der gør det muligt at give nogle af dine følgere adgang til særlige tweets, nyhedsbreve etc. mod betaling.
"As Twitter continues to work on its evolving creator monetization tools, it's now testing a new profile display count for 'Super Followers', which would provide a quick overview of how many paying subscribers each user has on the platform."
🎟 …og Twitter Spaces med billetadgang
Twitters Clubhouse-konkurrent (kopi) Spaces bliver snart udvidet med muligheden for at sælge adgang – akkurat som vi kender det fra fysiske arrangementer, skriver The Verge.
Twitter tager 20 procent af salget, og så er der selvfølgelig det faste "in app purchase"-cut til enten Apple eller Google:
"So if you sell a $10 ticket, Apple would presumably take a 30 percent cut, leaving you and Twitter to split the remaining $7."
Indtil videre kommer disse "ticketed Spaces" kun til Twitter-brugere i USA. Og ja, det er også muligt at planlægge sit Twitter Space til at foregå på et senere tidspunkt, som vi kender (kendte?) det fra Clubhouse.
Læs også:
'Playing to their strengths': Twitter's revved-up product focus piques publisher, advertiser interest
– Digiday
Will Twitter actually help creators monetize their content?
– Simon Owens's Media Newsletter
🙈 Nu kommer det: Skjul likes på Facebook og Instagram
The Wall Street Journal skriver:
"'The hope here was to try and depressurize the experience a little bit,' Mr. Mosseri said on a call with reporters ahead of the feature's formal rollout. 'It turned out that it didn't actually change nearly as much about the experience in terms of how people felt or how much they use the experience as we thought it would.'"
Læs også:
Facebook's empty promise of hiding "Likes"
– Recode
What Instagram really learned from hiding like counts
– Platformer
🤑 Solgt: Meme-video fjernes fra YouTube
Internettet er et mærkeligt sted. Variety skriver:
"Beloved meme video "Charlie Bit My Finger" is set to be deleted from YouTube — after the family behind the 14-year-old viral clip sold it as a non-fungible token (NFT) for $760,999."
👩‍⚖️ WhatsApp sagsøger Indiens regering efter ny lov
"The rules, which would require WhatsApp to make people's messages traceable, would violate people's privacy, the messaging service said."
🗣 Israelere og palæstinensere mødes på Clubhouse
Den sociale lydplatform har ikke helt udspillet sin rolle, ser det ud til.
"Conversations about sensitive issues on social media often become full-blown arguments. But this week, with violence raging between Israel and the Palestinians, a group of people gathered on Clubhouse, a social audio networking app, for a marathon conversation on the subject. The room, titled Meet Palestinians and Israelis, started as a private chat between friends that turned into a six-day conversation with at times up to 159,000 listeners."
💰 Linked lancerer boost-funktion
"LinkedIn is looking to make it easier for brands to maximize the reach of their posts, with a new, Facebook-like 'Boost' option. The feature seeks to turn organic Page updates into paid ads, while also adding new tools to help maximize virtual events, and track their performance in the app."
Del 2: Digitale tendenser

Her kan du læse nogle af ugens tendenser indenfor medier. Det kan være en ny metode eller tilgang, branchen forsøger at tage til sig.
🆕 Jyllands-Posten i stor lokalsatsning
"Med lanceringen af fire nye…"
(Uddraget er forkortet af hensyn til den nye lov om ophavsret og brug af uddrag fra pressepublikationer. Læs mere.)
Læs også:
Jyllands-Posten skal ansætte 20 journalister til nye lokalmedier
– Journalisten
Ekspert: Jyllands-Posten starter ny lokal aviskrig
– Journalisten
🎧 Apples podcast-abonnementer er nu i luften
Version 14.6 af Apples mobile operativsystem er nu klar og med det følger nye muligheder for podcastere, der kan kræve penge af deres lyttere.
"Podcasts users can now subscribe to content in the app for extra perks like ad-free and bonus content, as well as early access. Apple is also improving the Podcasts app with the ability to mark all episodes as played, recover old episodes, and remove downloads. "
📻 R8dio skal gå fra satire til internetradio
"R8dio skal gå fra at…"
(Uddraget er forkortet af hensyn til den nye lov om ophavsret og brug af uddrag fra pressepublikationer. Læs mere.)
🍿 Amazon køber MGM
"Bond is moving into the house Bezos built. It's true. After a week of speculation, today Amazon announced it had indeed made a deal to buy MGM, the studio home of Rocky, RoboCop, and, yes, James Bond."
📺 CNN udvikler streaming-tjeneste
The Wall Street Journal skriver:
"CNN President Jeff Zucker, seen in 2019, said Tuesday that a CNN streaming platform under development would be launching within the next year."
🔗 Columbia Journalism Review kigger på "rådne links"
Også kaldet "døde links" (skønt "rådne links" lige er et lidt vildere blikfang) handler om links, der ikke længere linker derhen, hvor det oprindelig var meningen.
CJR har undersøgt problemet ift. NYTimes-artikler, der linker til andre websites:
"Of these deep links, 25 percent of all links were completely inaccessible. Linkrot became more common over time: 6 percent of links from 2018 had rotted, as compared to 43 percent of links from 2008 and 72 percent of links from 1998. Fifty-three percent of all articles that contained deep links had at least one rotted link."
Del 3: Business

Her kan du læse nogle af ugens historier og tendenser indenfor forretningsudvikling i mediebranchen. Altså det, der handler om at tjene penge.
💪 Regeringen vil støtte digital omstilling hos lokalmedier
"Den omfordeling af mediestøtten, regeringen…"
(Uddraget er forkortet af hensyn til den nye lov om ophavsret og brug af uddrag fra pressepublikationer. Læs mere.)
📰 Aller sætter print "på bagsædet"
"Efter godt et år som…"
(Uddraget er forkortet af hensyn til den nye lov om ophavsret og brug af uddrag fra pressepublikationer. Læs mere.)
Læs også:
DJ roser udmelding om mediestøtte…
– MediaWatch
💡 Sådan henter HBR abonnenter på casestudier og e-bøger
"Turns out that Harvard's 640 ebooks and thousands of case studies provide such a valuable selling point that one in five subscribers opts to pay 50% more to access them. 'Despite being written eight or 10 years ago, they still have relevance,' Diana said. 'A superuser of our content can benefit from any of them.' And HBR has found it wise to focus on the needs of the superuser."
🇨🇦 Facebook indgår aftaler med 14 canadiske medier
"Industry watchers say the deal brings cash to media companies hurting for advertising, but believe the arrangement should be viewed as Facebook's way of getting ahead of potential regulation in Canada without tackling much of the criticism it faces over issues such as privacy concerns and the prevalence of misinformation on its platform."
Læs også:
Danske mediehuse etablerer forening til…
– MediaWatch
🇦🇺 ABC i aftaler med Google og Facebook
"The ABC has signed letters of intent with both Google and Facebook for payments under the news media bargaining code, the broadcaster's managing director, David Anderson, has revealed. […]

The ABC's commercial arrangement with Google involves displaying its content in the Google Showcase product."
Googles News Showcase er i øvrigt også tilgængelig på desktop nu (og ikke kun mobil), skriver Google selv.
🎓 The Economist lancerer sit første online kursus
"The first course, "The New Global Order: How politics, business and technology are changing," lasts for six weeks and will require a commitment of six to eight hours per week. The cost is £1,475 ($2,087)."
💲 The New York Times overvejer at købe The Athletic
"The Times could possibly include The Athletic's sports subscription business as part of a larger subscription bundle."
Del 4: Udvikling og tech

Her får du et kig på nogle af ugens historier indenfor den digitale udvikling og teknologi, der enten direkte eller indirekte kan have betydning for medier/udgivere.
👎 Algoritmer: Mediers data-management "stinker"
Ordene kommer fra Michael Schrage, der er research fellow hos MIT Sloan Schools "Initiative on the Digital Economy" og forfatter til bogen 'Recommendation Engines' (som jeg i øvrigt er i gang med at læse):
"The biggest mistake media companies make is they think they are in content business. But they are the data business – and their data management sucks […]

While they won't be able to rival Netflix, they still can engage with their communities so much better. It's not just about how to tell a better story, it about how we can learn from people who read our stories and engage with them."
Læs mere hos Digital Content Next
(I artiklen kan du også læse om et studie, der viser, at personaliseret lokalt indhold er en god måde at holde på sine abonnenter.)
🕶 Snap gør klar til næste fase af Augmented Reality
"It's been a long time coming, but this week, Snapchat announced the next stage of its augmented reality push, with the launch of the first iteration of a fully AR-enabled version of its Spectacles smart glasses."
🕵️‍♂️ Sådan kortlægger NSA dit sociale netværk
"Edward Snowden revealed the agency's phone-record tracking program. But thanks to "precomputed contact chaining," that database was much more powerful than anyone knew."
🤖 Facebooks Dynabench skal gøre det lettere at sammenligne NLP
"Leveraging a technique called dynamic adversarial data collection, Dynabench measures how easily humans can fool AI, which Facebook believes is a better indicator of a model's quality than any provided by current benchmarks.

Today, Facebook updated Dynabench with Dynaboard, an evaluation-as-a-service platform for conducting evaluations of natural language processing models on demand."
⚡️ Kryptovalutaen Ethereum vil skære energiforbruget med 99%
"'Switching to proof of stake has become more urgent for us because of how crypto and Ethereum have grown over the last year,' Vitalik Buterin, the inventor of Ethereum, said in an interview. He's hoping the change is made by year end, while others say it will be in place by the first half of 2022. That's about a year earlier than was expected in December."