Digitale medier i uge 40 (2021)
Her har du den mest komplette opdatering på sociale medier og digital udvikling i mediebranchen. Du bliver holdt opdateret og sparer masser af tid.
Digital Ugerevy udgives af Lars K Jensen, der rådgiver, udvikler og arbejder med digitale medier og udvikling.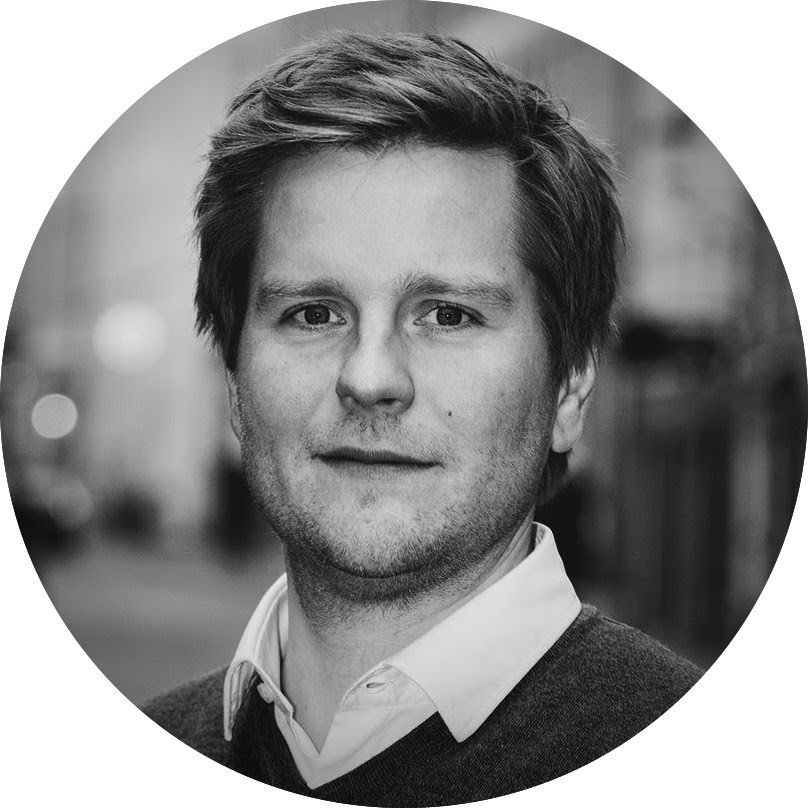 Del 1: Sociale medier

Her finder du historier om eller fra de store sociale platforme, der har en enorm rolle at spille i kontakten mellem udgiver/afsender og modtager.
🧨 Facebook Files og whistleblower-historien fortsætter
Læs denne uges Ugerevy-artikel:
💥 Facebook ramt af kæmpe nedbrud
Ja, "kæmpe" dækker det vel ikke rigtigt, når samtlige Facebook-platforme og -produkter samt medarbejdernes interne systemer og sågar adgang til bygninger går ned med et brag. Reuters fortæller, at Facebook-imperiet var nede i 6 timer, hvor de 3,5 milliarder brugere ikke havde adgang.
I en artikel på Facebook Engineering sagde Facebook undskyld til alle dem, der afhænger af dem og forklarede, at nedbruddet opstod i forbindelse med vedligeholdelsen af den backbone, der binder Facebooks enorme netværk af computere sammen:
"During one of these routine maintenance jobs, a command was issued with the intention to assess the availability of global backbone capacity, which unintentionally took down all the connections in our backbone network, effectively disconnecting Facebook data centers globally. Our systems are designed to audit commands like these to prevent mistakes like this, but a bug in that audit tool didn't properly stop the command.

This change caused a complete disconnection of our server connections between our data centers and the internet."
Denne fejl affødte en anden fejl; at Facebooks DNS-servere deaktiverede netværkets Border Gateway Protocol, BGP. Som du kan læse hos TechCrunch, er BGP det system, som netværk bruger til at finde den hurtigste vej, når der skal sendes data til et andet netværk via internettet.
Ergo har vi altså her at gøre med nogle af de allermest grundlæggende elementer af internettets fundament.
I Facebook Engineering-artiklen kan du også læse, at de måtte have folk ude og arbejde på selve datacentrene, som også blandt andet The Verge kunne fortælle.
Ifølge Ars Technica har nedbruddet kostet Facebook mindst 60 millioner dollars, svarende til mere end 380 millioner kroner og har derudover påvirket Facebook-aktien, der faldt 4,9 procent mandag.
Derudover har Facebook efter nedbruddet ændret på reglerne for hjemmearbejde, så de ansatte nu skal bede om formel godkendelse til at arbejde hjemmefra.
Læs også:
When Facebook went down this week, traffic to news sites went up
Nieman Lab
Why did some publishers gain traffic from the Facebook outage?
One Man & His Blog
How Downdetector Has Become Go-To Site for Online Disruptions
Bloomberg
Telegram says it added 70M users during day of Facebook and WhatsApp outage
TechCrunch
How the Facebook outage crippled businesses and communication around the world
Rest of World
"Social scientists have compiled an expansive body of research that shows how people have come to develop a love-hate relationship with the social media giant with nearly 3 billion users."

The Conversation
👋 CrowdTangle-stifter forlader Facebook
"His departure comes as Facebook is under pressure to publicly share more data about the content that spreads on its service. CrowdTangle, a free tool that lets anyone track popular posts across Facebook and Instagram, is at the center of that debate. In recent years, it has been used to show that far-right personalities are regularly the most engaged-with accounts on Facebook.

That irritated some Facebook executives who felt that the data being shared by CrowdTangle was incomplete, and earlier this year, the CrowdTangle team was disbanded as a standalone team."
🤼‍♂️ Opgøret mellem Facebook og FTC går ind i næste omgang
"The FTC, which is tasked both with protecting consumers from monopoly harms as well as safeguarding them from infringements on their privacy, recently has signaled a shift toward combining those two missions by addressing questions on competition — particularly in the tech industry — through a lens that also recognizes data use and its privacy implications."
👔 YouTube søger chef for podcasting
"YouTube is looking to hire an executive to oversee its podcasting business, a new position for the video giant and a sign that its parent, Alphabet Inc.'s Google, is starting to take the category seriously."
🔵 Scroll lukker ned for at blive en del af Twitter Blue
"Scroll's ad-free subscription web service is shutting down as an independent entity in "approximately" 30 days, the company announced in an email to subscribers. The service — which was purchased by Twitter earlier this year — will instead be rolled into the burgeoning Twitter Blue premium subscription as "Ad-Free Articles.""
🤳 Markedsføring sætter fokus på TikTok
"Flere og flere brands går på TikTok, men møgsagerne ulmer. Markedsførings journalist Susanne Ingemann har undersøgt, hvordan man laver markedsføring på den heftigt voksende kinesiske platform – og tog med Faxe Kondi på optagelse."
Del 2: Digitale tendenser

Her kan du læse nogle af ugens tendenser indenfor medier. Det kan være en ny metode eller tilgang, branchen forsøger at tage til sig.
😳 DR i kæmpe organisationsændring
I ugens løb meldte DR ud, at de nedlægger DR Medier, som kan kaldes en slags "chefredaktion" i DR. MediaWatch skriver, at hver 10. medarbejder skal omplaceres, men at der ikke bliver tale om fyringer.
Herunder får du en række links til artikler om ændringen, og ellers har Journalisten samlet et overblik.
(Nogle af overskrifterne er forkortet af hensyn til den nye lov om ophavsret og brug af uddrag fra pressepublikationer.)
🎧 Historien bag podcasting
Jeg elsker internet- og teknologihistorie, og tøver derfor ikke med at anbefale denne Podnews-artikel om podcastingens (og ordets) historie.
🧒 Unge podcast-lyttere foretrækker Spotify
"Did you know that nearly 50% of Gen Z use Spotify for podcasts? The younger you are, the more likely you'll be listening there: 24% of Millennials use Spotify, but only 17% of Gen X (who prefer Apple Podcasts)."
🤯 Ozy lukker og slukker
"Embattled media startup Ozy Media Inc. will shut down following an exodus of advertisers, claims that it inflated its online-traffic numbers and a scandal involving its co-founder posing as a YouTube executive. "
…og så alligevel:
This is why you always wait for the post-credits scene: Ozy changes its mind and claims it's still alive (Nieman Lab)
Læs også:
Fra The New York Times:

"Goldman Sachs, Ozy Media and a $40 Million Conference Call Gone Wrong"
Fra Columbia Journalism Review:

"The colossal wreck of Ozy"
📊 Det sker på nettet hvert minut
Tallene er ganske overvældende og svære at sætte i kontekst, men det er nu meget sjovt at kigge på denne grafik hos Social Media Today.
Del 3: Business

Her kan du læse nogle af ugens historier og tendenser indenfor forretningsudvikling i mediebranchen. Altså det, der handler om at tjene penge.
💡 Sådan gør medier "casual" brugere til betalende abonnenter
"The good news is that many publishers were able to translate the news demand into an uptick in new subscriptions last year, even as news interest waned. INMA reports that publishers finished 2020 with 58% more online subscribers, on average, than they had at the end of 2019. (This data was generated for INMA by paywall and analytics company Piano, across 128 of its publisher clients.) To sustain the growth, news organizations will have to figure out how to keep light readers happy."
💸 Google præsenterer "News Revenue Engine"
"The first product this new GNI-backed team is building will be a streamlined, simple-to use contribution management system called the News Revenue Engine. This product, set to be released in early 2022, will make it easier than ever for mission-driven digital news outlets to steward and convert casual readers into sustaining donors."
Mere om News Revenue Engine:
This could make it easier to support your favorite newsroom
Poynter
🇺🇸 Spotify lancerer Audience Network til Anchor
"This past February at Stream On, we announced the Spotify Audience Network, our first-of-its-kind audio advertising marketplace that enables advertisers to connect with listeners enjoying a broad range of music and podcast content. […]

Behind the scenes, we've continued to develop new ways for podcast creators to earn from their work, including the launch of subscriptions and evolving Anchor's monetization suite. And today, following a successful test period, we are officially opening up the Spotify Audience Network to Anchor creators in the U.S. "
💳 Sådan kan medier få gavn af dynamiske paywalls
"Dynamic paywalls use machine learning and artificial intelligence to adapt to users' behavior and restrict access to content accordingly. They can automatically alter article limits and even deliver personalized subscription pitches based on readers' consumption habits."
Læs også:
Subscriber acquisition: Why The Indy's propensity model won 'Best Use of Data' at the AOP awards
What's New in Publishing
😔 Oplæsningstjenesten Strillo er gået konkurs
Strillo (som jeg skrev om og talte med i november sidste år) har drejet nøglen om, skriver MediaWatch. Tjenesten solgte oplæsning af artikler fra forskellige medier på abonnement.
⚠️ Den Danske Ordbog mangler finansiering
I opsamlingen fra uge 39 kunne du læse, at Den Store Danske er lukningstruet. Det samme gælder et andet dansk opslagsværk, skriver MediaWatch.
📺 HBO Max i offensivt fremstød
"Alle premierefilm fra den amerikanske…"
(Uddraget er forkortet af hensyn til den nye lov om ophavsret og brug af uddrag fra pressepublikationer. Læs mere.)
Del 4: Udvikling og tech

Her får du et kig på nogle af ugens historier indenfor den digitale udvikling og teknologi, der enten direkte eller indirekte kan have betydning for medier/udgivere.
🤖 Apples Siri fylder 10 år
"A decade later, the sheen has worn off Siri's star. "It is such a letdown," was how Schiller described the promise of voice interfaces past, and such a description could easily be applied to Apple's contribution to the genre. Everyone who uses Siri has their own tales of frustration — times when they've been surprised not by the intelligence but the stupidity of Apple's assistant, when it fails to carry out a simple command or mishears a clear instruction."
👨‍🏫 Headless CMS forklaret for marketers
"Headless and hybrid content management systems are software that serves as a repository for textual and other digital content that includes an application programming interface (API) that allows that stored content to be distributed to a variety of platforms. "Hybrid" systems have some of the characteristics of headless systems and some of those of "traditional" content management systems."
🤯 Kæmpelæk hos Twitch
"Twitch has confirmed a significant data breach on Wednesday that reportedly contains payouts to top streamers, source code, information related to an unreleased Amazon-owned Steam competitor and other sensitive company information. News of the leak began circulating earlier this morning after a user posted a link to the data dump on online message board 4Chan. "
Læs også:
Mere fra Protocol:
"Twitch's secret is out"
Fra TechCrunch:
"Twitch confirms hack after source code and creator payout data leaks online"
Fra Wired:
"A Devastating Twitch Hack Sends Streamers Reeling"
Fra Platformer:
"A catastrophe at Twitch"
😳 Squid Game: Sydkoreansk internetudbyder sagsøger Netflix
Det gør de, fordi de mener, Netflix skal betale for al den båndbredde, de bruger, fordi så mange streamer 'Squid Game', skriver Gizmodo:
"By SK Broadband's estimates, Netflix owes 27.2 billion won ($22.9 million) in 2020 alone. The ISP handles roughly 1,200 Gigabits of Netflix data processed per second as of September, according to Reuters. That's up 24 times from May 2018, and popular Netflix Korea productions like Squid Game and D.P. are purportedly a big reason why."
😳 ClearViews ansigtsgenkendelse kan blive mere kontroversiel
"The company's cofounder and CEO, Hoan Ton-That, tells WIRED that Clearview has now collected more than 10 billion images from across the web—more than three times as many as has been previously reported."