Digitale medier i uge 20 (2022)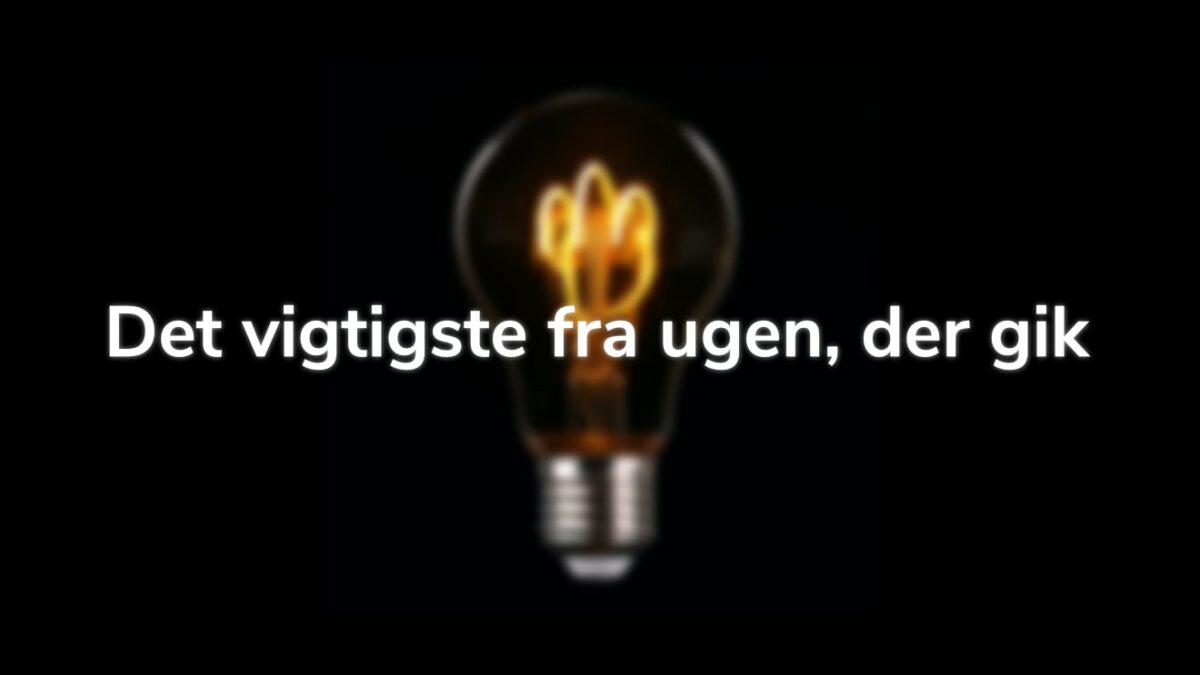 Her har du den mest komplette opdatering på sociale medier og digital udvikling i mediebranchen. Du bliver holdt opdateret og sparer masser af tid.
Digital Ugerevy udgives af Lars K Jensen, der rådgiver, udvikler og arbejder med digitale medier og udvikling.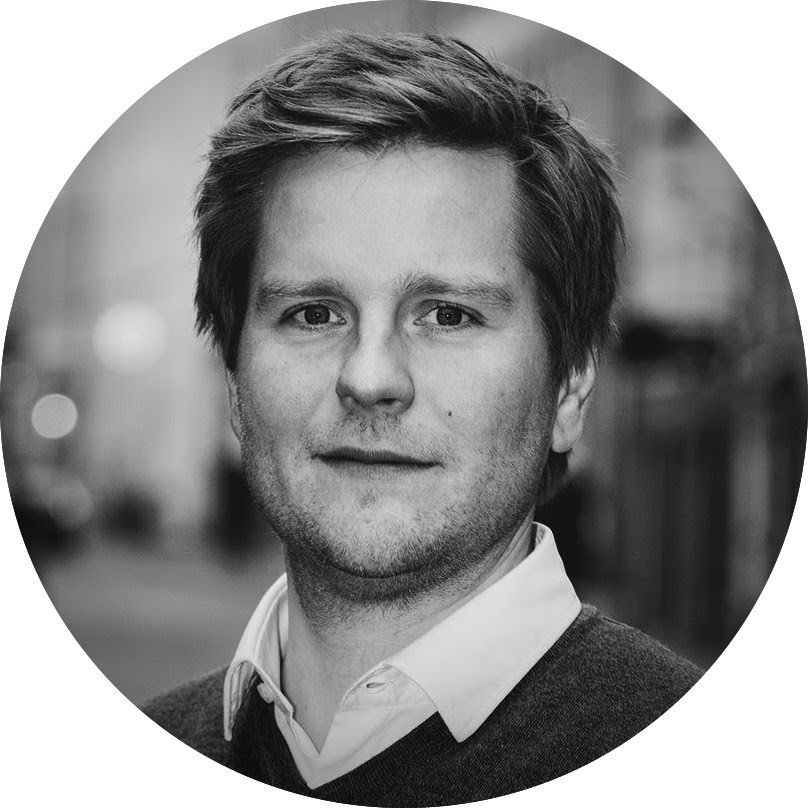 Del 1: Sociale medier

Her finder du historier om eller fra de store sociale platforme, der har en enorm rolle at spille i kontakten mellem udgiver/afsender og modtager.
🛡 Twitter og Musk: Sagaen fortsætter
Først var Elon Musk klar til at købe Twitter. Så satte han handlen på pause, fordi han angiveligt ikke har tiltro til den måde, Twitter analyserer og vurderer, hvor mange falske og automatiserede konti og profiler, der er på platformen.
Twitter (der i øvrigt beskylder Musk for at bryde en "Non-Disclosure Agreement" – NDA ved at tweete om de falske profiler) forsvarer nu deres metode.
"Today, in response to public criticism from Musk that Twitter's methodology in counting spam and fake accounts is clearly wrong, current Twitter CEO Parag Agrawal tweeted out a long explanation of the company's current fake profile detection and removal process."
↓
Imens har Musk stillet Twitter overfor et ultimatum. Fra Bloomberg:
"Elon Musk declared he won't proceed with his $44 billion takeover of Twitter Inc. unless the social media giant can prove bots make up fewer than 5% of its users, casting yet more uncertainty over the deal."
Ifølge Twitters ledelse kan man dog ikke bare sætte sådan en handel på pause, og derfor fortsætter salget til Musk, skriver Bloomberg. Prisen er heller ikke til forhandling, siger de.
Som Benedict Evans skriver i sit nyhedsbrev (som jeg desværre ikke kan linke til):
"Elon Musk continues to talk about Twitter as though the big problems are content moderation and bots, both of which seem like total distractions to me – bots are an annoyance but don't answer the shouting into the void problem, and for 99% of people the content moderation problem is that there's not enough, not too much."
↓
There Are Just Three Explanations for Elon Musk's Unhinged Behavior Right Now
Slate
Elon's Twitter Bid Started With Jack Dorsey
Bloomberg
Musk's Twitter bid, and the "bot" complication
Columbia Journalism Review
Why Elon Musk should read Facebook's latest transparency report
The Verge
Twitter Loses Three More Execs as Musk Takeover Drama Continues
Social Media Today
😔 Facebook ville gøre det sværere at målrette annoncer, men…
"Facebook pledged to remove race, health conditions, and political affiliation from ad-targeting options, but The Markup found advertisers can still easily target the same people."
😉 Overflyvning på Metas metaversemanifest
"The Medium post Clegg published yesterday warns readers it will require 32 minutes of their lives to take in. So few people may have cared to read it. As a Brit, I can assure you, no one should feel obliged to submit to 32 minutes of Nick Clegg — especially not bloviating at his employer's behest. So TechCrunch took that bullet for the team and read (ok, skim-read) the screed so you don't have to."
🗳 Kan sociale platforme få folk til at stemme?
"Snapchat and Facebook talk a big game around voting, but do these efforts actually get people to vote?"
🌟 Twitter tester fremhævning af tweet-"author" i svarene
Skønt der hersker noget, der kan ligne kaos, omkring Musks mulige overtagelse af Twitter, fortsætter de med at udvikle på produkterne.
Fra andre platforme kender vi den visuelle indentifikation, der viser og fremhæver, når en kommentar eller et svar kommer fra den person, der skrev det oprindelige indlæg eller opdatering, der har affødt debatten.
Twitter tester noget lignende, skriver Social Media Today.
🕹 Twitter præsenterer privatlivspolitik som videospil
"After you complete your objective, the level ends and Twitter blesses you with a distilled talking point from its ethics board. Case in point: once I collected my first set of bones, a message popped up on screen informing me that I could opt out of Twitter's targeted advertisements if I wanted. The second time around, I was given instructions on how to filter my DMs."
Del 2: Digitale tendenser

Her kan du læse nogle af ugens tendenser indenfor medier. Det kan være en ny metode eller tilgang, branchen forsøger at tage til sig.
👋 Le Gammeltoft forlader Heartbeats
"'Det er lykkedes, og mit mål om at skabe en bæredygtig forretning nåede vi, da vi sidste regnskabsår skabte et positivt resultat. Derfor er det nu tid for mig at søge nye udfordringer,' skriver hun og takker medarbejdere og investorer."
↓
Le Gammeltoft vil "søge nye udfordringer"
MediaWatch
Bureau-chef forlader Heartbeats i hælene på direktør
MediaWatch
🎧 Apple opdaterer Podcasts-app'en
Der kommer nogle interessante opdateringer, skriver Apple selv. Bl.a. kan man nu tilbyde sin premium-podcast på årsbasis og ikke kun per måned, og så bliver det bl.a. lettere at styre storage af podcasts.
Podnews har en fin opsamling på nyhederne og fortæller også om det kommende 'Delegated Delivery', der gør det endnu lettere for dem, der sælger deres podcast som premium-indhold.
✨ The Economists podcasts runder 1.000.000.000 downloads
"The Economist podcast network has had over a billion downloads since its start in 2016, across its network of five podcasts—and its overall advertising revenue for podcasting grew 30% year-on-year, according to the publisher."
💌 Den Uafhængige lancerere nyhedsbreve
"Et skriftligt kondensat af den digitale radios daglige morgenudsendelse skal holde travle medlemmer i stalden."
💸 Disney+ også på vej med reklamer
"Disney vil lancere en billigere udgave af Disney+ med reklamer, og med henvisning til fortilfælde vurderer Disneys finansdirektør, at størstedelen af abonnenterne vil foretrække reklamemodellen."
↓
Netflix strammer bæltet og fyrer 150 ansatte
MediaWatch
📊 Flotte grafer til Figma, XD og Sketch
Arbejder du med datavisualiseringer, kan det være dette kit er noget for dig.
Del 3: Business

Her kan du læse nogle af ugens historier og tendenser indenfor forretningsudvikling i mediebranchen. Altså det, der handler om at tjene penge.
🔬 Hvorfor vil nogle ikke abonnere på medier?
Nyhedsbrevet RQ1 skriver løbende om ny forskning indenfor nyheder og journalistik, og i seneste udgave kigger de især på betalingsvillighed for medier:
"Study participants had four primary motivations for not subscribing: price (no surprise there!), adequate news available elsewhere for free, concerns about commitment (i.e., not wanting to bind oneself), and delivery and technical problems."
💡 Derfor bør medier overveje registreringsvægge
"For publishers selling subscriptions, the appeal of registration walls lies in their ability to help drive audience engagement and propel readers down the path to conversion. But even for publishers without subscription offerings, registration presents an increasingly attractive mechanism for creating stronger audience connections and collecting valuable first-party data to help drive advertising revenues, product and content development, and other areas of their businesses."
🤔 Sådan forsimplede Bild deres prisstrategi
"According to Daniel Mussinghoff, director of premium for Bild, various tests and experiments over the years have showed them that they should keep the initial subscription offer simpler. It started by folding in the sport package into all subscription tiers.

Then they started thinking what would happened if they eliminated two products that targeted a small niche of customers and A/B tested a single subscription of the offer page (only the basic product). The result was more new subscribers and higher overall revenue."
🎤 Sådan arbejder The Washington Post med social audio
"In the 18 months since social audio spaces were introduced the media landscape, digital content companies have experimented to uncover their purpose and how they can best serve audiences. For The Washington Post, the answer was revealed amid the discussion of a massive leak of offshore data, which exposed the secrets, deals, and assets of the world's rich and powerful."
🤼 Netflix chef skal forhandle med tech-firmaer for medier
"Knap et år efter stiftelsen af et forvaltningsselskab, der på vegne af en lang række danske medier skal forhandle betalingsaftaler med platforme som Google og Facebook, ansætter selskabet en adm. direktør, som skal få gang i egentlige forhandlinger. "
Del 4: Udvikling og tech

Her får du et kig på nogle af ugens historier indenfor den digitale udvikling og teknologi, der enten direkte eller indirekte kan have betydning for medier/udgivere.
🇺🇸 USAs militær bygger sit eget metavers
"The key technologies needed for the metaverse—augmented and virtual reality, headmounted displays, 3D simulations and virtual environments built by artificial intelligence—are already found in the defense world. The result is a lot less polished, cutesy, and spacious than Mark Zuckerberg's virtual world vision, but that's partly the point. And there's a good chance that the underlying tech could take off, even if it stutters in the civilian realm."
🕵️‍♀️ Googles private browsing skal undersøges
"The Google search engine collects data on users who think they can be anonymous if they use a "private browsing" mode, Texas Attorney General Ken Paxton claimed on Thursday, filing an amended privacy lawsuit against the Alphabet Inc unit."
😎 Apple på vej med "mixed reality"-headset
"Apple Inc. executives previewed its upcoming mixed-reality headset to the company's board last week, indicating that development of the device has reached an advanced stage, according to people with knowledge of the matter."