Digitale medier og platforme i uge 40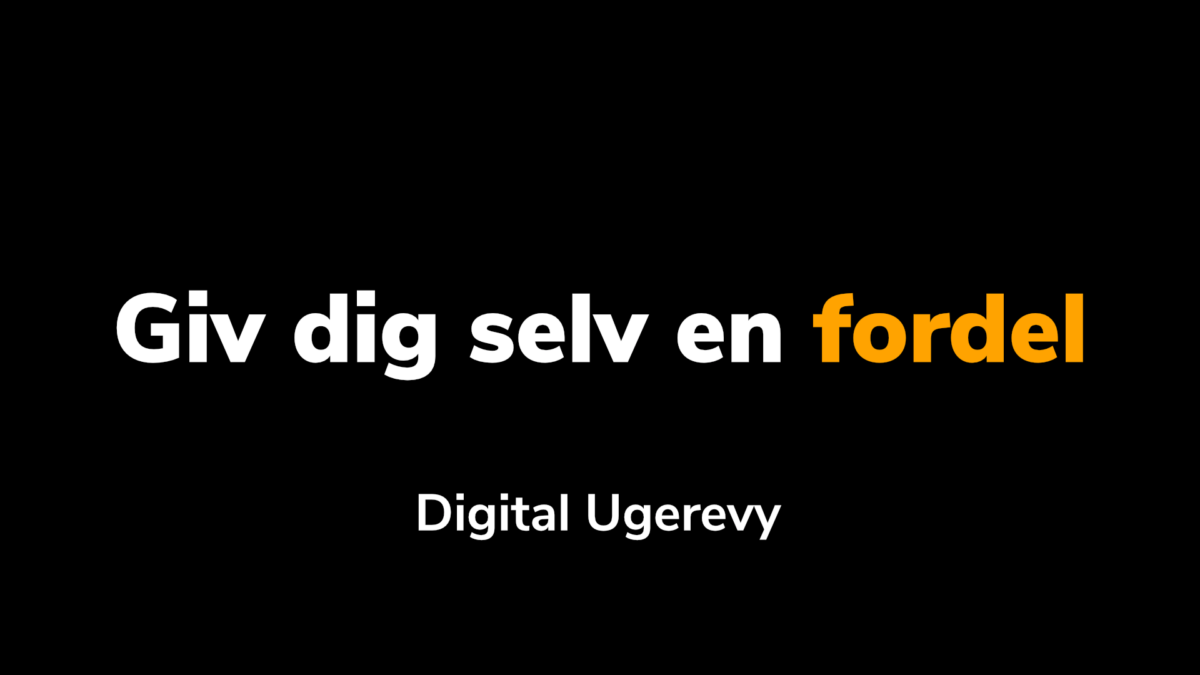 Her har du den mest komplette opdatering på sociale medier og digital udvikling i mediebranchen. Du bliver holdt opdateret og sparer masser af tid.
Digital Ugerevy udgives af mig, Lars K Jensen, og jeg arbejder til daglig med audience-udvikling i Berlingske-koncernen.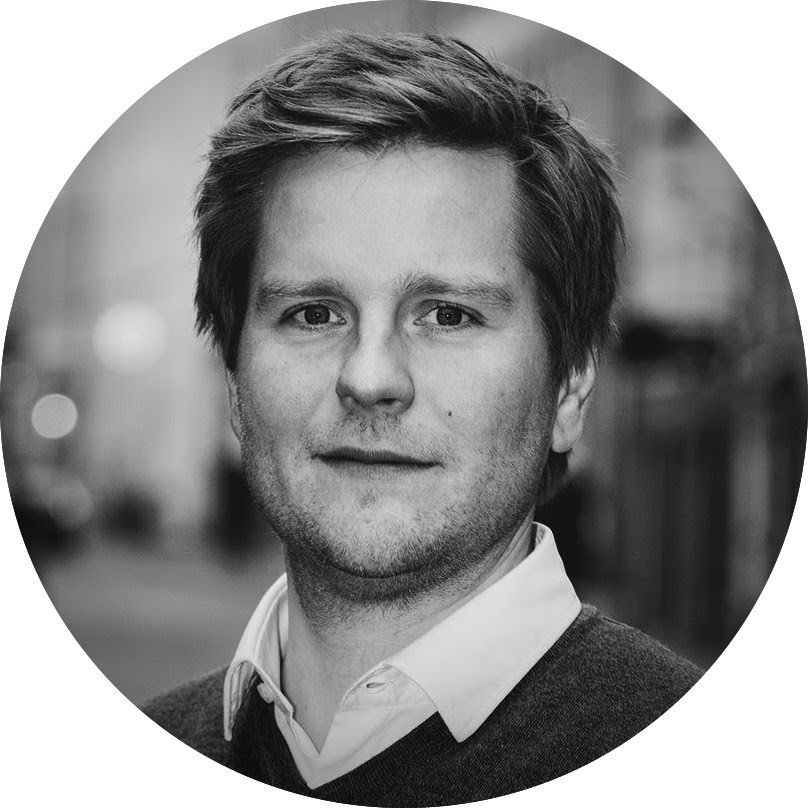 Gør som de andre. Få overblikket allerede i indbakken:
Del 1: Sociale medier

Her finder du historier om eller fra de store sociale platforme, der har en enorm rolle at spille i kontakten mellem udgiver/afsender og modtager.
💸 Så mange penge brugte partierne på Facebook op til valget
"Konservative er det parti, der har brugt flest penge på Facebook-annoncer i de foregående tre måneder. På tværs af partierne blev der skruet gevaldigt op for annonceforbruget i september."
Mere:
💲 Meta ruller nye annoncetyper ud
Det indebærer bl.a. placeringer på brugernes profiler.
"Meta is rolling out several new types of ads this month to win more of advertisers' digital video marketing budgets away from competitors and to hit online shoppers ahead of the holiday season."
Mere:
💰 Vil Musk nu alligevel købe Twitter?
"Elon Musk revived a bid to buy Twitter Inc. at the original price of $54.20 a share, backtracking on his effort to quit the deal and potentially avoiding a contentious courtroom fight."
Mere:
💬 Musk-beskeder offentliggjort
"On Thursday afternoon, the Delaware Chancery Court released hundreds of text messages between Elon Musk and other relevant parties in the Twitter deal.

Given that it's Musk, the exchanges are revealing, irreverent, and extremely fun. They're also a rare look into the inner workings of Silicon Valley dealmaking, giving us some insight into Musk's process and how he lost interest in his prized acquisition."
Mere:
📈 Sådan voksede WaPo fra 600.000 til 6.000.000 følgere på Instagram:
"I think the biggest 'secret' to our growth has just been reflecting on our work regularly. A few years ago, we were one of the first publishers ever to add text on design and photo posts on IG. Then we leaned into carousels and multi-slide posts really heavily and now we are doing the same with vertical video. We have always kind of prided ourselves on being ahead of the pack and setting trends for publishers on Instagram and with those constant adjustments has come exponential growth. We are very proud of what we have built."
🤝 Nordisk rettighedsaftale indgået med TikTok
"Det sociale medie TikTok skal både bagud- og fremadrettet betale nordiske musikere, der er afspillet på platformen. Den nye aftale kan ifølge Koda særligt tilsmile medlemmer, som 'ikke nødvendigvis er store eller kendte på andre platforme.'"
😬 Tænk dig om, hvis du bruger BeReal på arbejdet
"That's because the app simultaneously captures their surroundings on the front and back camera. A quick scroll through the BeReal app is enough to see that during the work week, it's not unusual to see images of people's computer screens with their email inbox on display or an assignment that person is currently working on, in the background."
🐣 Mange følger ikke den politiske elite på Twitter
" Most people don't follow a bunch of political "elites" on Twitter — a group that, for these authors' purposes, also includes news organizations. […]

Most people follow zero of these politics-focused accounts and most of those who follow any follow only a few."
😬 Kim Kardashian i kryptoforlig med SEC
"The U.S. Securities and Exchange Commission (SEC) is charging Kim Kardashian for "unlawfully touting" a "crypto security," the agency announced on Monday morning. The SEC says that Kardashian was in violation of its rules when she promoted a "crypto asset security offered and sold by EthereumMax" without the necessary disclosure that she was paid to promote it."
Mere:
👋 Instagram sletter Pornhubs konto
"Instagram told TechCrunch that Pornhub has repeatedly violated community guidelines, prompting the account's removal. Meanwhile, Pornhub declared in an open letter to Meta and Instagram that Instagram's enforcement of these platform rules are 'opaque, discriminatory and hypocritical.' Addressed to four Meta executives, including CEO Mark Zuckerberg and Instagram head Adam Mosseri, the letter was endorsed by 60 signatories from the adult entertainment industry."
✏ Twitter ruller 'edit'-knap ud i flere lande
"Twitter is rolling out the ability to edit tweets to Twitter Blue subscribers in Canada, Australia and New Zealand, the social network announced on Monday. The company says the edit button will roll out to Blue subscribers in the U.S. soon, but didn't provide a specific launch date."
Og USA:
✨ Meta udruller NFT-visning til alle US-brugere på Facebook og Instagram
"After initially launching its NFT display options to selected users back in May, Meta has now announced that all US users on Facebook, and most people on Instagram, can now post their digital collectibles to each app, with a specialized post format that provides more detail on each NFT piece."
Del 2: Digitale tendenser

Her kan du læse nogle af ugens tendenser indenfor medier. Det kan være en ny metode eller tilgang, branchen forsøger at tage til sig.
👋 Meta lukker Substack-konkurrenten Bulletin
For ikke så lang tid siden skulle alle platformene tilbyde et nyhedsbrevsprodukt, hvor almindelige mennesker som du og jeg kan udgive nyhedsbreve. Sådan er det ikke længere.
"In ending Bulletin, Meta plans to shift more of its content to Facebook directly, in order to make it more of a discovery platform. In June, the company also shuttered its podcast business and integrated its live audio offering — a competitor to Clubhouse — into its Facebook Live service."
Få baggrunden med:
Mere Substack:
🦺 Spotify køber firma i kampen mod skadeligt indhold
"The company's unique technology is particularly suited for podcasting and audio formats, making its value to Spotify clear and unmatched. The technology the Kinzen team brings to Spotify combines machine learning and human expertise—backed by analysis from leading local academics and journalists—to analyze potential harmful content and hate speech in multiple languages and countries."
Og købet har en dansk vinkel:
🎧 Spotify lukker 11 podcasts
"Spotify dropper 11 ud af sine 500 originals-podcastproduktioner, og samtidig bliver fem pct. af podcastmedarbejderne afskediget eller omrokeret til andre funktioner."
🔃 Aller-omlægning: Dropper Vi Unge på print
"Der skal sættes flere kræfter ind på at finde ny vækst til blad- og magasinhuset. Til det formål etablerer Aller Media nu en redaktion på tværs af tre af sine store magasinbrands. Samtidig nedlægges Vi Unge på print."
Mere:
🌟 WaPo-madanmelder dropper stjernerne
"Since the pandemic, I've had plenty of time to ponder ratings. I've come to the conclusion that readers don't need graphics to help them make decisions on where to eat out and that star ratings actually deterred some of my audience from going to some restaurants.Someone once told me, "I don't read reviews less than three stars" — an "excellent" rating — and I couldn't help but think of all the "good" restaurants he was missing just by glancing at stars."
🔊 Wikipedia vil have et "lydlogo"
"The nonprofit Wikimedia Foundation recently announced that it is, in effect, looking for an answer to that question, issuing an open call for submissions for a "sound logo" that will identify content from Wikipedia (and other Wikimedia Foundation projects) 'when visual logos are not an option—for example, when virtual voice assistants answer queries.'"
Del 3: Business

Her kan du læse nogle af ugens historier og tendenser indenfor forretningsudvikling i mediebranchen. Altså det, der handler om at tjene penge.
💰 Canada vil tvinge Facebook og Google til at betale til medier ved lov
"Google and Facebook could be forced to pay out CA$329.2m a year to Canada's news publishers after the country passes its Online News Act, according to a new government estimate."
😅 Danmark undgår tilsyneladende prisstigninger i App Store
"As early as October 5, 2022, prices of apps and in-app purchases (excluding auto-renewable subscriptions) on the App Store will increase in Chile, Egypt, Japan, Malaysia, Pakistan, Poland, South Korea, Sweden, Vietnam, and all territories that use the euro currency. In Vietnam, these increases also reflect new regulations for Apple to collect and remit applicable taxes, being value added tax (VAT) and corporate income tax (CIT) at 5% rates respectively."
Mere:
💸 Nyheds-app nærmer sig betaling for mediers indhold
"Det er tale om nyhedsappen Upday, der er blandt Europas største nyhedsapps, og som er ejet af den tyske mediekoncern Axel Springer sammen med Samsung."
📈 News Corp har løftet "journalistisk drevet" salg med dataværktøj
"News Corp Australia has been on a subscription drive, and finding the journalism that converts users to subscribers and resonates with paying audiences has been critical. Before it introduced Verity in 2018, about 21% of subscriptions were driven directly from journalism. That's risen to about 70% and is, of course, a far more economical source than marketing."
⛓ Skal medier nu arbejde med "cryptowall"?
Diskussionen og mulighederne hænger tæt sammen med debatten om mikrobetaling og styksalg, så allerede der kan det blive svært…
"Unlock's model relies on blockchain smart contracts to verify whether an NFT owner is in good standing and, if so, to grant them access to the participating publishers' websites. Unlike a traditional website subscription, the membership can be transferred or sold. The publishers, meanwhile, can divvy up the revenue from NFT sales and resales by means of a smart contract or an offline arrangement."
🧠 Eksperter: Sådan kan streamingtjenester reducere churn
"Know your audience, and respond with that content

Partner with a streaming platform

If a customer is going to leave, make sure they leave happy"

Del 4: Udvikling og tech

Her får du et kig på nogle af ugens historier indenfor den digitale udvikling og teknologi, der enten direkte eller indirekte kan have betydning for medier/udgivere.
👂 Ny Google-AI er lydudgaven af GPT-3
"A new AI system can create natural-sounding speech and music after being prompted with a few seconds of audio. […]

The technique shows promise for speeding up the process of training AI to generate audio, and it could eventually be used to auto-generate music to accompany videos."
📹 Google præsenterer tekst-til-video-AI
"Not to be outdone by Meta's Make-A-Video, Google today detailed its work on Imagen Video, an AI system that can generate video clips given a text prompt (e.g. "a teddy bear washing dishes"). While the results aren't perfect — the looping clips the system generates tend to have artifacts and noise — Google claims that Imagen Video is a step toward a system with a "high degree of controllability" and world knowledge, including the ability to generate footage in a range of artistic styles."
📱 …og Pixel 7 Pro
"Coming with a 6.7-inch QHD+ screen, the Pixel 7 Pro treads familiar territory with a 120Hz refresh LTPO (Low-Temperature Polycrystalline Oxide) that can dip as low as 10Hz in specific scenarios."
Mere:
🛡 Læren fra Fast Company: Hvad kan medier gøre i kampen mod hacker-angreb?
"Technology executives Digiday spoke with stressed the importance of multi-factor authentication. At its most basic, this process often requires an employee to log into the company's website, get a text to their cell phone with a code and enter that code to get into the CMS, authenticating that employee's identity."
💥 Stadia lukkede, fordi ingen stoler på Google
"It really is that simple: No one trusts Google. It has exhibited such poor understanding of what people want, need and will pay for that at this point, people are wary of investing in even its more popular products."
📍 Nyt på vej i Google Maps
"Google is gearing up to launch several new updates for Maps in the coming months, the company announced today at its Search On event. Google teased the upcoming launches of new Maps features called Immersive View, Neighborhood Vibe and Search with Live View."
🤖 Derfor er det svært at fange bots
"Training data is the heart of any machine learning model. In the burgeoning field of bot detection, how bot hunters define and label tweets determines the way their systems interpret and classify bot-like behavior. According to experts, this can be more of an art than a science. 'At the end of the day, it is about a vibe when you are doing the labeling,' Bouzy says. "It's not just about the words in the tweet, context matters.'"
Mere:
🤨 Musks nye robot undervælder
"Elon Musk has been promising the world a humanoid robot called Optimus for more than a year, but the two prototypes unveiled last week did not exactly dazzle with agility. The company's most advanced robot—made with all Tesla components and close to production-ready, according to Musk—waved unsteadily before being shoved across the stage by three human helpers."
Mere: