Uge 40 i digitale medier, platforme og teknologi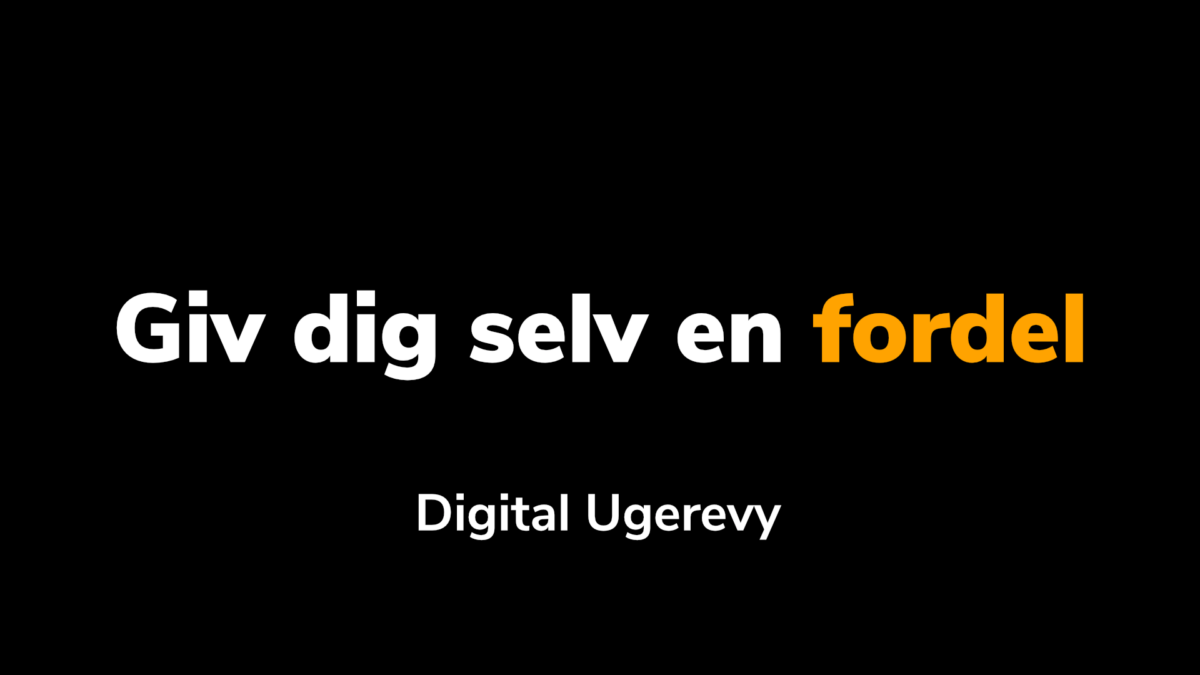 Her har du den mest komplette opdatering på sociale medier og digital udvikling i mediebranchen. Du bliver holdt opdateret og sparer masser af tid.
Digital Ugerevy udgives af mig, Lars K Jensen, og jeg arbejder til daglig med audience-udvikling i Berlingske-koncernen.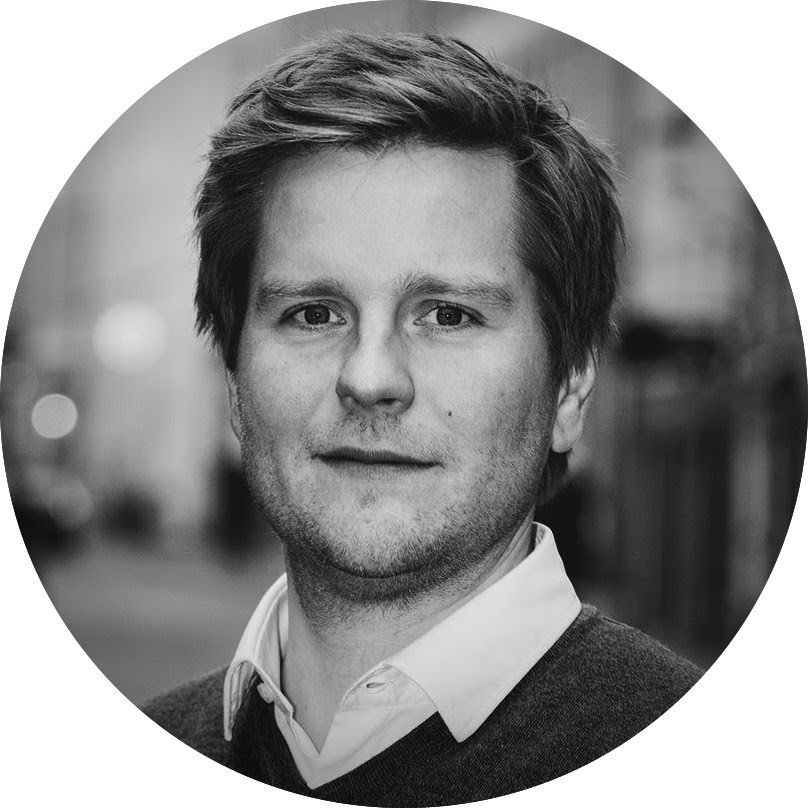 Gør som de andre. Få overblikket allerede i indbakken:
Del 1: Sociale medier

Her finder du historier om eller fra de store sociale platforme, der har en enorm rolle at spille i kontakten mellem udgiver/afsender og modtager.
💳 Meta overvejer betaling for at slippe for målrettede annoncer
"Står det til Meta skal europæiske brugere, der vil undgå reklamer, betale for deres Facebook og Instagram."
Mere:
🙋 …og det gør TikTok også
"Hot on the heels of reports that Meta may be considering an ad-free subscription option for both Facebook and Instagram, TikTok is now also experimenting with a paid, ad-free experience, according to new code spotted in the app, which includes a basic overview of its coming ad-free experiment."
Mere:
📉 Medier kæmper (fortsat) med faldende Facebook-trafik
"'We were notified at the end of June that the rollout of a new page experience within Facebook caused a bug which prevented link posts from being properly served by the algorithm to a page's audience,' one publishing exec told Digiday. 'It's our understanding that a fix to the bug is currently being worked on, but we do not have visibility into the status or its priority."
Mere:
🤔 Hvad erstatter nyheder på Facebook?
Garbage Day har samlet Facebook-data og billedet efter, Facebook generelt har fjernet sig væk fra medier, er interessant. Læs artiklen »
🙄 Metas AI-genererede stickers er allerede stukket af
"On Tuesday night, examples of the kinds of stickers the AI tool generates based on user prompts went viral, and it's easy to see why. Montreal-based artist Pier-Olivier Desbiens posted a few examples, and they include: Nintendo character Waluigi holding a rifle, a Mickey Mouse-toilet hybrid, child soldiers, a nude Justin Trudeau bending over, and a busty Karl Marx wearing a dress."
🤳 Instagram lancerer deling af Stories til flere grupper
"Instagram continues to lean into more enclosed group sharing, this time via a new option that enables you to share a Story with multiple group lists at once, so you can better curate who sees your updates."
📈 Nye Meta-værktøjer skal øge effektiviteten af annoncer
"Meta's tools use artificial intelligence to generate background images for products, come up with different variations of advertising copy or automatically resize ads to fit on Instagram or Facebook. The new features will be available to marketers in Meta's Ads Manager, with global access completed by next year, the company said Wednesday."
🤙 TikTok rækker ud til medier
"Three publishers told Digiday that they were starting to be courted by Pinterest this summer to enter into content deals where Pinterest would compensate publishers for publishing more videos on the platform, and in some cases would sell branded content and on-platform campaigns for the publishers. However, two of the publisher participants said they have yet to receive any ad deals through the program."
🤳 Sådan kan journalister bruge TikTok
"In her presentation "News outlets are on TikTok, but where are the journalists?" Smith Galer made the case that individual journalists can and should become TikTok creators. Right now, according to a December 2022 report from the Reuters Institute for Journalism, news publishers are generally using TikTok in one of four ways:"
🤦🏻‍♂️ Linkvisninger på X er nu uden tekst
"[…] X is now rolling out its new display of link previews in-stream, which will remove the headline and preview text, and only show the header image from your post."
Mere:
💰 X overvejer angiveligt nye betalingsprodukter
"X appears to be close to launching its new pricing tiers for X Premium, including an ad-free subscription option, with details in the back-end code of the app now pointing to three versions of the X Premium package."
"The new guidelines require 14 lead presenters on 12 named programmes to "respect the BBC's impartiality" during the periods their shows are on air and the two weeks before and after transmission."
📊 YouTube præsentere nye analyseværktøjer
"YouTube has announced some new analytics updates, including insight into why subscribers cancel their channel subscription, which could assist in your future planning."
"Lorenz describes Extremely Online as 'a social history of social media,' starting with the mommy bloggers of the early 2000s and tracing the path of the creator to the TikTok influencers of today. Throughout the book, Lorenz focuses on those creators, providing fresh perspective even when the corporate intrigues they're caught up in are already well known. (For those of us who live online, at least.)"
Del 2: Digitale tendenser

Her kan du læse nogle af ugens tendenser indenfor medier. Det kan være en ny metode eller tilgang, branchen forsøger at tage til sig.
📚 Spotify lancerer lydbøger
"Næste træk i Spotify-strategi om at rumme al lyd-indhold, som brugerne efterspørger, bliver at gøre lydbøger tilgængelige i seks engelsksprogede lande."
Mere:
🦾 Medier skal adressere bekymringer ved personalisering
"Over halvdelen af danskerne er bekymrede for, at mere personaliserede nyhedssider vil få dem til at gå glip af vigtige historier eller andres meninger."
🤔 Hvad nu hvis Google fik konkurrence på search?
"The tech giant's ongoing antitrust trial raises the possibility of the federal government, Apple, or both giving Google its first meaningful search competition in decades."
🎧 DR Lyd er tilfreds med podcast-flytning fra det åbne miljø
"Flere podcasts er for nyligt pillet af eksterne platforme for alene at udkomme i DR Lyd. Selvom det har givet et lyttertab for P4-trækplaster, er chef for DR Lyd "meget tilfreds"."
🙏 TV 2 lancerer håbefulde historier
"Snart vil man som læser kunne støde på langt flere "håbefulde" historier på TV2.dk. Fra oktober vil TV 2 nemlig dedikere en fast nyhedsvagt til udelukkende at skrive positive historier, der kan efterlade læserne med en følelse af håb."
👊 Gmail skruer op i kampen mod spam
"The company said it will require emailers who send more than 5,000 messages per day to Gmail users to offer a one-click unsubscribe button in their messages.

It will also require them to authenticate their email address, configuring their systems so they prove they own their domain name and aren't spoofing IP addresses."
Del 3: Business

Her kan du læse nogle af ugens historier og tendenser indenfor forretningsudvikling i mediebranchen. Altså det, der handler om at tjene penge.
💥 Strid i mediebranchen om ny mediestøtte
"En række landsdækkende dagblade med JP-Politikens Hus i spidsen mistænker medieaftalen for at være konkurrenceforvridende. Hvis aftalen ikke bliver gennemført, vil det koste medier livet, lyder svaret fra direktøren i JFM"
Mere mediestøtte:
😬 Fald på annoncemarkedet har kostet 200 redaktionelle jobs
"Annoncekronerne fosser ud af de traditionelle mediehuse. Alene det seneste år har det kostet mindst 200 redaktionelle stillinger på de danske dagblade, og det er svært at se lyset for enden af tunnelen"
Mere:
⏩ Fagbladet Folkeskolen lover "markante investeringer digitalt"
"Færre og bedre trykte magasiner, et nyt nyhedsbrev skræddersyet til medlemmerne, en samlet skoledebat og markante investeringer digitalt. Fagbladet Folkeskolens nye strategi skal fremtidssikre mediet fra 2024. Læs om ændringerne her."
📰 Om The Wall Street Journal stræben efter at blive "audience first"
"Ms. Tucker told the newsroom she wanted The Journal to become 'an audience-first publication for people who mean business,' enticing readers to come back more often to its digital products by focusing on exclusive stories, rather than commodity news."
🔮 Er "impact" det næste, medier skal fokusere på?
Tanken er interessant. Mange andre steder kigger man allerede på "impact" af det arbejde, man udfører, eller investerer i. Faktisk har vi allerede et dansk medie dedikeret til netop det, Impact Insider. (Full disclosure: Jeg kender Carsten Terp, der står bag mediet, og var med til at "føde" det digitalt.)
Interessant om en lignende tanke- og tilgang nu kommer til mediebranchen.
"But there are now indications that subscriptions are hitting a wall too. This week, the Reuters Institute published a reportthat showed payment for online news was levelling off with many subscribers linking cancellations to the cost of living crisis. A similar report by FIPP at the end of last year warned of a subscriptions freeze. At Google's Newsgeist conference a few weeks back, the first session of the day asked 'What's the next big thing after subscriptions?'

The answer, I believe, is impact.

We know that journalism has an impact on the communities it serves. Great journalism can have social, political, economic and environmental impacts on a community. It can bring people together, shape democracy, boost businesses and change behaviours. It can make a difference on an individual level, but also on a global scale. But unless it's an exceptional campaign win, like Awaab's Law from the Manchester Evening News or the Daily Mirror's success in changing the laws on organ donation, it's often not the primary focus for newsrooms nor audiences because it's not measured. "
Del 4: Udvikling og tech

Her får du et kig på nogle af ugens historier indenfor den digitale udvikling og teknologi, der enten direkte eller indirekte kan have betydning for medier/udgivere.
✋ Medier opfordres til at blokere for ChatGPT og lignende
"The UK's Independent Publishers Alliance is urging its members to block crawling access for OpenAI and Google as soon as possible while an AI strategist told Press Gazette it is a "tricky time" for publishers – especially if they are expected to opt out of each generative AI company separately."
😬 Derfor er tech-firmaernes satsning på AI-assistenter risikabel
"This is a risky bet, given the limitations of the technology. Tech companies have not solved some of the persistent problems with AI language models, such as their propensity to make things up or "hallucinate." But what concerns me the most is that they are a security and privacy disaster, as I wrote earlier this year."
Mere fra MIT Technology Review:
🆕 Canva går "all in" på AI med Magic Studio
"By "magic," we're referring to the new Magic Studio—a mix of new and more formalized AI products that let you create digital content at will, transforming social posts into slides, into videos, into blogs, without a second thought. Now, a year after being first out of the gate with experimental generative AI tools, the company is doubling down on integrating assistive AI into the core experience of using Canva. "
😬 AI-hallucinationer forgifter søgeresultater
"Last week, Griffin discovered that his blog post and the links to these chatbot results had inadvertently poisoned Bing with false information. On a whim, he tried feeding the same question into Bing and discovered that the chatbot hallucinations he had induced were highlighted above the search results in the same way as facts drawn from Wikipedia might be."
🤖 Skal AI-værker beskyttes af copyright?
"Jeg må dog, efter at være dykket ned i sagen og den stigende mængde af modargumenter, indrømme, at sagen om AI-beskyttelse måske ikke er så ligetil alligevel. For at opsummere denne nyfundne tvivl skal vi lægge vejen forbi Oscar Wilde, street art-kunstneren Shepard Fairey og den franske housemusik-duo Daft Punk."
🤳 Googles nye kameratelefoner udvisker grænserne mellem virkelighed og fiktion
"AI blurs the line between photography and 'fauxtography.' On Google's new Pixel 8 phones, you can face swap for the perfect family portrait."
📚 AI-bogspam plager Amazon
"Book spamming, sometimes with multiple bogus titles going online in one day, has hit writers like Rory Cellan-Jones"