Digital Ugerevy #46 (2019)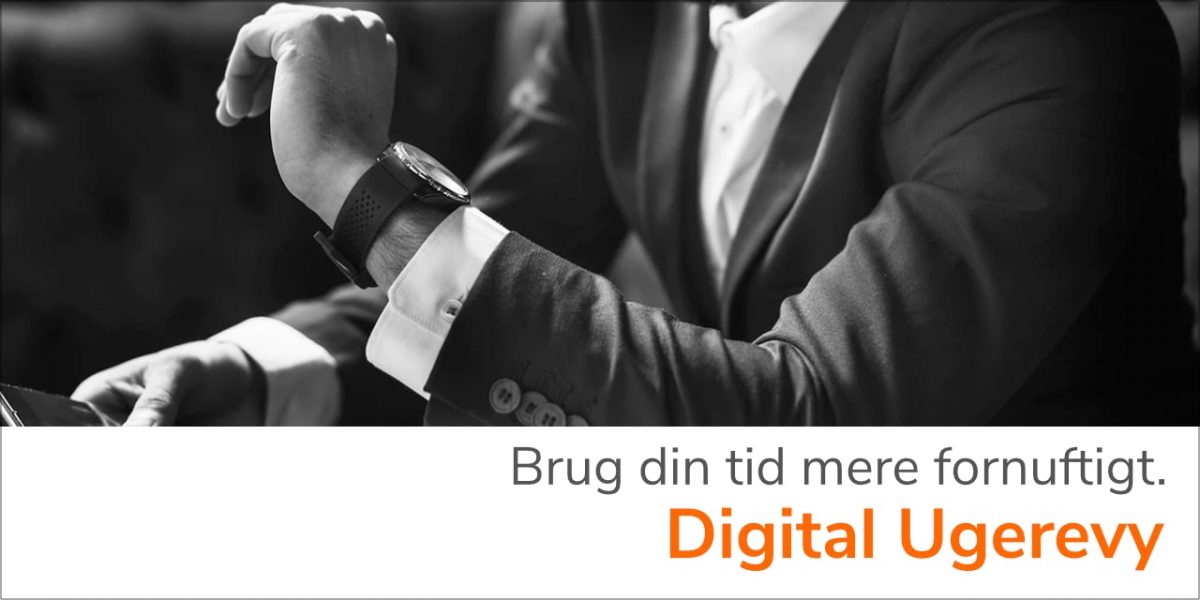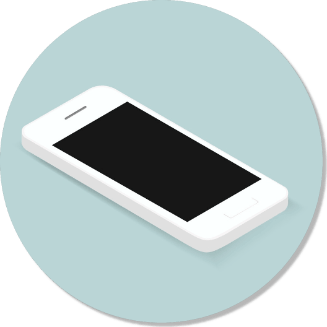 Her har du Danmarks mest komplette opdatering på sociale medier og digital udvikling i mediebranchen. Du bliver holdt opdateret og sparer masser af tid.
? Sociale medier

Her finder du historier om eller fra de store sociale platforme, der har en enorm rolle at spille i kontakten mellem udgiver/afsender og modtager.
Instagram klar til at skjule likes nu
MediaWatch:
Det sociale medie Instagram vil i et testforsøg skjule det samlede antal likes for udvalgte brugere over hele verden – herunder også Danmark.
Marketing Land:
"Instagram plans to start testing the removal of "Like" counts for U.S. users beginning as early as this week, CEO Adam Mosseri announced at a WIRED25 conference in San Francisco last week."
Instagram Will Begin Hiding Total Like Counts for US Users from Next Week
Social Media Today
Facebook har slettet 5,4 mia. falske profiler i 2020
MediaWatch:
"Facebook vurderer, at falske profiler udgjorde omkring fem procent af alle Facebooks aktive brugere på verdensplan i andet og tredje kvartal i år.

Det er især falske profiler, der forsøger at narre folk i forhold til, hvor informationen kommer fra, som Facebook har fokuseret på."
Facebook, Instagram Pulled Millions of Posts for Violations
Bloomberg
Facebook says it's getting better at weeding out child sex abuse images
MIT Technology Review
Facebook now detects 80% of hate speech proactively
VentureBeat
The limits of Facebook's transparency report
The Interface / Casey Newton
Google og Twitter godkendte godkendte anti-vaccinations-annoncer
The Daily Beast:
"Social media companies have pledged to crack down on anti-vaccination messages that have been blamed for this year's historic measles outbreaks. But a test by The Daily Beast reveals just how easy it is to place an ad filled with blatant medical misinformation on some of the world's biggest online platforms."
Facebook klar med nye fundraising-værktøjer
Social Media Today:
"With the holiday season fast approaching, Facebook has this week announced a new set of fundraising and cause awareness tools to assist non-profits in boosting their activity."
Instagram lancerer TikTok-kopien 'Reels'
(Den nye funktion er indtil videre kun tilgængelig for brugere i Brasilien.)
Social Media Today:
"It what will likely come as little surprise, Instagram has launched a new feature which aims to replicate the key functionality of rising app TikTok. But rather than taking on parent-company Facebook's usual tactic of launching a separate app, Instagram is adding its new 'Reels' feature as an element within Instagram Stories, using the app's scale to try and beat TikTok at its own game – and blunt its potential to take away younger users."
Fejl i Facebook-app aktiverede kameraet
Version2:
"En fejl i Facebooks app til iOS er skyld i, at telefonens kamera i visse tilfælde tænder, mens man bruger telefonen. Facebook indsendte i går en rettelse til Apple's App Store for at fikse fejlen."
YouTube og Facebook vil holde whistleblower anonym
MediaWatch:
"USA's præsident Donald Trump vil gerne have fingrene i navnet på den whistleblower, der angiveligt har afsløret præsidentens samtaler med Ukraines præsident, hvor Trump forsøger at presse den ukrainske leder til at hjælpe med at finde smuds på Joe Biden, der kan blive Trumps konkurrent ved næste valg."
Læs mere hos The Verge:
Facebook and YouTube ban naming alleged Trump impeachment whistleblower
How Trump is using Facebook to amplify his fight against impeachment
Vox
Social networks reshape impeachment
The Interface / Casey Newton
Twitter afviger allerede fra forbud mod politiske annoncer
BuzzFeed News:
"In those meetings, Twitter staffers suggested that ads that spread awareness about issues of national significance would still be allowed after the ban takes effect. Ads that advocate for a specific candidate or piece of legislation will be banned, according to one advertiser briefed on Twitter's plans."
Twitter arbejder på deepfake-politik
TechCrunch:
"Twitter last month said it was introducing a new policy to help fight deepfakes and other "manipulated media" that involve photos, videos or audio that's been significantly altered to change its original meaning or purpose, or those that make it seem like something happened that actually did not. Today, Twitter is sharing a draft of its new policy and opening it up for public input before it goes live."
Twitter vil gøre det lettere at skifte konto, når du svarer
Det er ikke alle, der har funktionen – jeg har den desværre heller ikke…
Tips til din digitale markedsføring
Facebook Publishes New Report on Video Streaming Trends
Social Media Today
LinkedIn adds Data Validation to Sales Navigator
Marketing Land
? Digitale medietendenser

Her kan du læse nogle af ugens tendenser indenfor medier. Det kan være en ny metode eller tilgang, branchen forsøger at tage til sig.
Browsere blokerer 40% af udgivertrafikken
What's New In Publishing:
"Publishers are looking beyond third-party cookies as regulations and anti-tracking measures by browsers get more stringent. "Browsers are now blocking 40% of publisher traffic, and the privacy-driven anti-tracking movement isn't showing signs of slowing," notes a recent whitepaper from Permutive and Digiday. "
AI-journalistik: Smart eller risikabelt
Journalism.co.uk:
"Entrusting artificial intelligence to produce articles has proved to be a huge time-saver, but it is prone to error and can also raise ethical problems, according to a report on 'automatically generated journalism' – that is, journalism generated from large datasets processed by AI. "
Også fra Journalism.co.uk:
"Artificial intelligence is not the future – it is happening right now"
DR lancerer ny streaming-platform
MediaWatch:
"Den opdaterede udgave af DRTV kommer godt halvanden måned inden lukningen af en række af DR's flowkanaler, heriblandt DR Ultra og DR 3. Kanalernes indhold vil herefter kun være tilgængeligt på den digitale tjeneste. Ifølge digital chef i DR Michael Arreboe har det "markante digitale ryk" nødvendiggjort en ny version af streamingtilbuddet."
Læs også DRs egen pressemeddelelse.
Disney+ er i luften
Wired:
"After months of hype—and a literal three-hour trailer—Disney+ finally touches down today. It does so with all the trappings of a hit: a competitive price, popular franchises stacked to the ceiling, Forky. Even more important to its inevitable success, though, is what it exhibits few signs of: growing pains."
Briefing: Disney Plus Goes Live, With Some Glitches
The Information
Disney+ launches with massive video library, laggy apps, and surprises
VentureBeat
Disney fik 10 mio. kunder på en dag – eller på fire år
MediaWatch
Rapport: Hver femte overvejer et streamingabonnement på Disney+
MediaWatch
Disney+: all the news and updates on Walt Disney's streaming service
The Verge
NYTimes-værktøj viser, hvordan indholdet bliver konsumeret
INMA / The New York Times:
"o better understand its readers and what's important to them, The Times built a machine learning-driven data tool called Readerscope. It reveals who is reading what and where when accessing The Times digitally. Originating from the company's efforts to help expand readership outside of the United States, the tool uses anonymised data to visualise which topics certain audience segments are interested in at different time periods and the top articles that are being read on the site for context."
The New York Times lancerer "impeachment"-podcast
The New York Times Company:
"From the team that brought you "The Daily," The New York Times today debuts "The Latest," a new audio series that follows the latest developments in the House impeachment inquiry against President Trump."
Politico-stifter starter nyt tech-medie
Vanity Fair:
"Can Protocol really deliver something unique that the rest of those players do not? Absolutely, its founders say. […]

'Think of the iPhone launch a few weeks ago,' he said. 'Lots and lots of people did stories about the three cameras, and the dog selfies, and all of that consumer focus. The stories I would have been interested in would have been: How did the feature set of that product come to be? What internal competitions inside of Apple led to that product? Whose team won and lost?'"
Pitch deck: How Politico is positioning Protocol to fill a 'void in tech journalism'
Digiday
Hvad har medier fået ud af Facebooks accelerator for lokalnyheder
Nieman Lab:
"The intensive component of the membership accelerator took place from fall 2018 to January 2019. Then each publisher in the accelerator got $100,000 to spend on a project over the next six months. Results from the grants are now coming in."
The Rundown: The paywall paradox
Digiday
BBCs sponsorsamarbejde med Huawei møder kritik
BuzzFeed News:
"BBC News reporters have expressed strong dismay after the UK public broadcaster's in-house commercial team posted sponsored content it produced for Huawei, the controversial Chinese telecommunications giant."
Lovgivere vil gribe ind overfor politiske annoncer med falsk indhold
VentureBeat:
"An international "grand committee" of lawmakers on Thursday called for a pause in online micro-targeted political ads with false or misleading information until the area is regulated.

The committee, formed to investigate disinformation, gathered in Dublin to hear evidence from Facebook, Twitter, Alphabet's Google, and other experts about online harms, hate speech, and electoral interference."
Apple satser hårdt på privacy – hvad gør Google?
Digiday:
"The ad industry has been bracing for more privacy-focused upheaval in the coming months, from lawmakers and data regulators or from privacy-zealous browsers. As Google has put forward alternative plans for a privacy-focused and ad-funded web, it has also been asking the industry for feedback. This isa markedly different approach to Apple's muscular stance of ultimate user privacy by default."
? Business

Her kan du læse nogle af ugens historier og tendenser indenfor forretningsudvikling i mediebranchen. Altså det, der handler om at tjene penge.
Hvad kan Facebook Pay betyde for mediebranchen?
What's New In Publishing:
"Firstly, a disclaimer. Facebook haven't yet said anything about allowing this system to pay for articles or content in any shape. Facebook Pay is rolling out in the US this week, and will initially focus on in-game purchases, fundraisers, event tickets and person-to-person payments on Messenger. […]

Secondly, I (along with most of the publishing industry) have big misgivings about Facebook being the instigators of this. They have made it quite clear on a number of occasions that they don't care about publishers, and it's likely there'll be some public resistance too."
The Atlantic lancerer app kun til abonnenter
Digiday:
"The new app is free to download but 100% paywalled once users click through to a story. And while the editor-curated content on the Today tab is free to view — this includes article summaries and content packages made up of reported features, essays and even poems, along with articles from the magazine's archive — to read the articles in full, the user must be a subscriber."
The Atlantic's new app takes a cue from email newsletters
Nieman Lab
Forstå tendensen:
Flere medier bygger gratis apps til abonnenter
(Medieblogger)
The New York Times går filmvejen med dokumentarer
Digiday:
"The publisher aims to premiere at least two feature-length documentaries in the first half of 2020. The films will be the Times' TV unit's first feature-length documentaries directed by Times journalists and featuring Times journalism, according to a Times spokesperson."
Interview med NYTimes-CEO om bl.a. at hæve prisen
Nieman Lab:
"The "failing" New York Times' news operation now employs more than 1,700 journalists, up nearly 50 percent from a decade ago. It has nearly 5 million subscribers, triple its print-era peak. Now it's preparing to up the price."
Medier forsøge at skabe hype om deres annonce-platforme
Digiday:
"But publishers' dreams for these platforms have to confront marketers' realities. Many agencies say that the value provided by the publishers' products doesn't necessarily justify the added work of learning how to use the publisher's platform, or the premium that comes from going direct, versus buying in an open exchange."
? Udvikling og tech

Her får du et kig på nogle af ugens historier indenfor den digitale udvikling og teknologi, der enten direkte eller indirekte kan have betydning for medier/udgivere.
Ny version af WordPress (5.3) er klar
VentureBeat:
"Version 5.3, which was developed by 645 volunteer contributors, includes block editor improvements, expanded design flexibility, a new Twenty Twenty theme, automatic image rotation, improved Site Health Checks, admin email verification, and developer improvements."
A New Way to Earn Money on WordPress.com
The WordPress.com Blog
Amazon solgte 10,4 mio. smart speakers i tredje kvartal
VentureBeat:
"Amazon shipped 10.4 million smart speakers in Q3 2019 for a 36.6% share of the market this quarter, up from 6.3 million units in Q3 2018 (a 31.9% share). That put it well ahead of rival Google, which managed to get 3.5 million devices out the door this quarter (for a 12.3% share) versus 5.9 million units in Q3 2018 (29.8%)."
Apple angiveligt klar med AR-headset i 2022 og -briller i 2023
The Information:
"Apple's headset, code-named N301, will offer a hybrid of AR and VR capabilities, according to people familiar with the device. It resembles the Oculus Quest, a Facebook virtual reality headset released earlier this year, but with a sleeker design, these people said."
En af de mest populære anvendelser for Augmented Reality er Snapchat – hvad siger stifteren?
But Spiegel himself acknowledges in that excerpt that mass-market AR glasses could be a decade away. He's an underrated product thinker — and, thanks to a better-than-expected year for Snap, an increasingly confident CEO. When he talks about AR glasses, he makes them seem inevitable in a way that his peers struggle to do — while also being realistic about the current state of the art.
Apple delaying AR glasses until 2022 would be bad for XR, but no shock
VentureBeat
Google vil hænge langsomme websites ud i Chrome
Computerworld:
"Millioner af brugere af Googles Chrome-browser skal gøres tydeligt opmærksom på sløve websites, mener Google, mens hurtige websites skal 'belønnes'. Ideen er at få udviklerne til at oppe sig."
Privacy-browseren Brave kommer ud af beta
VentureBeat:
"Brave aggressively blocks everything it can. On by default, the Brave Shields feature blocks third-party ads, trackers, autoplaying videos, and device fingerprinting. Brave claims its browser as a result loads websites up to 3 to 6 times faster than competitors. It also drains less battery life and uses less memory."
Danmark søger sjældnere indsigt i den viden, Google har om os
Version2:
"Ifølge Googles offentlige statistik søger danske myndigheder generelt mindre og mindre indsigt i den data, Google indsamler om os.

Indsigtsanmodninger i Googles data kan eksempelvis komme fra politiet i forbindelse med efterforskningsarbejde."
Google samler sundhedsdata på millioner af amerikanere
The Wall Street Journal:
"Google is engaged with one of the U.S.'s largest health-care systems on a project to collect and crunch the detailed personal-health information of millions of people across 21 states."
Robotter skal læse manuskripter hos svensk forlag
MediaWatch:
"Forlaget Ormstunga vil i samarbejde med universitet udvikle robotteknologi til at sortere og analysere manuskripter. Det skal bringe omkostningerne i bund og målrette bøgerne bedre."
Dansker beskylder Apple for algoritmebias
Det drejer sig om Apples nye kreditkort.
Version2:
"David Heinemeier Hansson skriver blandt andet om sin hustrus forsøg på at finde ud af, hvorfor der er så stor forskel på hendes og Davids kreditgrænser"