Digital Ugerevy #47 (2019)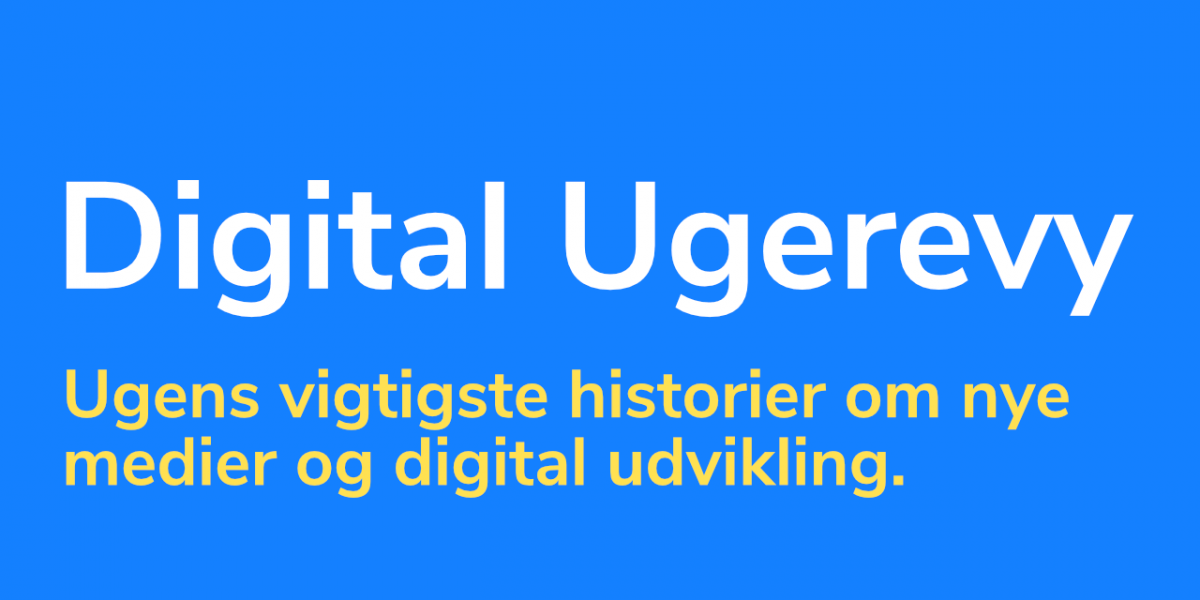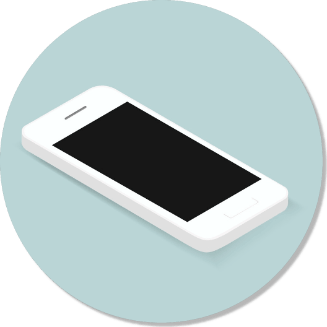 Her har du Danmarks mest komplette opdatering på sociale medier og digital udvikling i mediebranchen. Du bliver holdt opdateret og sparer masser af tid.
? Sociale medier

Her finder du historier om eller fra de store sociale platforme, der har en enorm rolle at spille i kontakten mellem udgiver/afsender og modtager.
Nogle hos Facebook vil ændre regler for politiske annoncer
Social Media Today:
"As per WSJ:

'Facebook is considering making changes to its political-advertising policy that could include preventing campaigns from targeting only very small groups of people, people familiar with the matter said, in an effort to spurn the spread of misinformation. The company in recent weeks has weighed increasing the minimum number of people who are targeted in political ads from 100 to a few thousand, the people said.'"
Ugens vigtigste historier om nye
medier og digital udvikling.

Facebook eksperimenterer med meme-app
The Verge:
"Last week, Facebook quietly released a new meme-making app called Whale, The Information reports. The app is currently only available on the Canadian App Store, where its listing says it can be used to edit your own photos or images from a library of stock photos. You can then share your creations on social media platforms such as Instagram and Messenger."
Sådan bekæmper Facebook hævnporno
NBC News:
"To combat this problem, Facebook has built a team of about 25 people, not including content moderators, working full-time to fight the nonconsensual sharing of intimate photos and videos. Each month, Facebook, which owns Instagram, has to assess about half a million reports of revenge porn and "sextortion," a source familiar with the matter said. The team's goal is not only to quickly remove pictures or videos once they have been reported, as happened in Zehara's case, but also to detect the images using artificial intelligence at the moment they are uploaded, to prevent them from being shared at all."
Facebook lancerer brand safety-værktøjer til annoncører
CNBC:
"Facebook announced a test for advertisers that lets them white-list certain publishers for some of their placements. The platform is also testing the ability for advertisers to white-list the type of content they appear on for in-stream video ads."
Sådan vil Condé Nast tjene penge på Instagram TV
Digiday:
"A year after dipping a toe in the IGTV waters with re-edited YouTube videos, the legacy publisher is returning to Instagram's long-form video experiment with at least five new series. These include "No Wrong Way to Wear," a fashion series distributed through GQ; "Big Fat Weekend," a travel-focused food program from Bon Appetit; and "Love Stories," a Vogue-distributed series about romance in the age of social media."
Instagram Is Testing a New Display Layout for IGTV Content
Social Media Today
Twitter tester planlagte tweets
Læs mere:
TikTok runder 1,5 mia. downloads
SensorTower:
"Social video app TikTok from ByteDance has just surpassed 1.5 billion downloads on the App Store and Google Play as it continues to be one of the world's most popular apps, according to Sensor Tower Store Intelligence estimates."
MediaWatch: Tiktok vil ryste kinesisk image af sig
TikTok lader nogle tilføje link i deres bio
TechCrunch:
"TikTok is beginning to dabble in social commerce. The short-form video app said it has started to allow some users to add links to e-commerce sites (or any other destination) to their profile biography as well as offer creators the ability to easily send their viewers to shopping websites."
Denne bot leder efter selvmordsbeskeder på Weibo
South China Morning Post:
"Wang has since befriended the stranger, who turned out to be a psychological consultant. She found him with the help of the Tree Hole bot, an AI program that spots suicidal intentions on Weibo and alerts a group of nearly 600 psychological scholars, consultants and volunteers who reach out to those in trouble."
Tips til din digitale markedsføring
Snapchat AR creators to marketers: 'Keep it simple'
Digiday
Are 'influencers' scam artists or gatekeepers?
Marketing Land
? Digitale medietendenser

Her kan du læse nogle af ugens tendenser indenfor medier. Det kan være en ny metode eller tilgang, branchen forsøger at tage til sig.
? Lyd
Sådan skaber Zetland værdi med lyd
Medium / Sara Alfort:
"Danish magazine Zetland transformed itself completely into audio during the summer of 2017, and the results have surprised us: It has improved retention and member satisfaction. Listeners consume more, they stay longer with each story."
Spotify kombinerer podcasts og personalisering
TechCrunch:
"Spotify is taking the personalization technology that powers its music playlists, like Discover Weekly and Daily Mix, and turning it to podcasts. The company announced this morning the launch of a new podcast playlist called Your Daily Podcasts, that allows users to discover new shows and keep up with their favorites."
Læs også:
Flere og flere lytter til podcasts i Spotify
Voxnest:
"In last month's update, we shared that Spotify was the only one who continued to make big moves in the podcasting department. However, it made sense considering that Apple's new product releases occur most years in September. Yet, here we are detailing the happenings of October and Apple let another month go by without making any podcast countermoves. "
Google lancerer nyhedstjeneste på Assistant
Medieblogger:
"Lydbriefingen bliver sammensat af indhold fra forskellige medier, som Google samarbejder med – og denne gang gør Google også noget for dem, der bidrager med indhold."
✨ Andre tendenser
Google lancerer "beyond the news"-algoritme
Google Blog:
"With Beyond the Headlines in Google News, we want to recognize publishers that are investing in diving deeper into the headlines and moving past the who, what and when to explore the why and how. Keeping these stories visible beyond the fast daily news cycle, Beyond the Headlines connects readers with in-depth articles exploring important issues such as healthcare, the environment, education and more."
Medier kan få succes med selvstændige nyhedsbreve
Northwestern | Local News Initiative:
"[…] the rise of subscriber-only newsletters suggests that email products can drive loyalty even when they are stand-alone offerings that don't send readers to websites."
Læs også:
Nyhedsbrevets rejse fra markedsføring til produkt
(Medieblogger)
BBCs erfaringer med push-notifikationer
New Statesman:
"Still, the number of people who actually click through to read a whole story is tiny. Across the news industry, the rate of people clicking through from an alert is around 1 per cent. The BBC, which sends notifications to around eight million users of its news app in the UK, and six million more internationally, says its response rate is higher, though won't provide an exact figure. "
Medier laver apps igen – er brugerne klar?
What's New In Publishing:
"The past six weeks have seen a number of significant paid app launches, from The Atlantic to inews and The Guardian. Esther Kezia Thorpe looks at what's behind this rush back to publisher apps, and why audiences will be willing to pay for them."
Mere fra WNIP:
Publishers still rely on traditional revenue streams, research shows

"Tech behemoths are smelling potential" as digital subscriptions grow from 10M to 20M: FIPP report
Google vil begrænse politiske annoncer op til UK-valg
MediaWatch:
"Google vil begrænse, hvordan politiske annoncer kan målrettes brugere. Det skriver Financial Times med henvisning til et blogindlæg, som Google har forfattet."
Læs også:
Hvad betyder "audience engagement" egentlig?
Journalism.co.uk:
"In this week's podcast, we discuss what engaged journalism really means. Joining us is Leon Fryszer, incoming director of Krautereporter, a co-operatively owned publisher and one of the beneficiaries of the Engaged Journalism Accelerator."
Læs også:
Streaming og data: Disney vil ikke gå Netflix-vejen
Recode:
"Netflix relied heavily on data to make programming decisions. Disney's been in the business long enough, it doesn't have to."
? Business

Her kan du læse nogle af ugens historier og tendenser indenfor forretningsudvikling i mediebranchen. Altså det, der handler om at tjene penge.
Mediano forbyder bl.a. betting-reklamer
MediaWatch:
"Podcastmediet Mediano opsiger sine partnerskaber med bl.a. Oddset, efter spiludbydere gennem tre år har været centrale partnere for mediet, der baserer sig på kommercielle partnerskaber. Beslutningen vil koste omkring 1 mio. kr. i indtægter i 2020."
Hvad mister magasiner, når de går 'digital only'?
Mediaite:
"Using data from Comscore and the United Kingdom's Publishers Audience Measurement Company, researchers estimated that the amount of time readers spent interacting with NME fell by a staggering 72 percent in the year following the magazine's print closure. That amounts to a loss of 307 million minutes of engagement compared with the last year that NME was in print, when readers spent 424 million minutes with the publication, according to the study."
Apple News+ har kæmpet med nye abonnenter siden lancering i marts
CNBC:
"Apple signed on 200,000 subscribers to Apple News+ in its first 48 hours in March, but has been stuck in neutral since that time, according to people familiar with the matter."
Paywalls kan give små medier løft
Nieman Lab:
"[Small publishers] just don't really see the value in what they do. They're not forcing others to see that value," Westhoff said. "For us, [introducing the paywall] was at the breaking point of 'we're going to do this or we're going to be done.' We are really grateful that it did work out. For us, after having doing the site for seven years, that needed to happen."
The Rundown: The paywall paradox
Digiday
TechCrunch henter abonnenter via fordele
Digiday:
"On Thursday, TechCrunch announced that annual Extra Crunch members, who pay $150 per year, could get two free months of Aircall, a cloud-based phone system that TechCrunch uses for customer service. The Aircall partnership is the fourth member perk TechCrunch has announced in the past three months, joining $1,000 worth of Amazon Web Services credits, 100,000 Brex credit card reward points and six free months of customer support software Zendesk."
Aviser: Google News-lukning i Spanien var slet ikke så slem
News Media Alliance:
"To better understand the impact of the closure of Google News in Spain, we recently spoke with our European colleagues and reviewed publicly available website data. What we found was that much of the data contradict the narrative pushed by Google and other opponents of the Publishers' Right. The data we reviewed do not indicate that publishers would be significantly harmed if Google ceased to operate Google News in a particular country"
Hvad er andenpartsdata?
Digiday:
"Second-party data is essentially just first-party data owned by another company, such as a publisher."
Digital annoncering har brug for et fix
Slate:
"Being transparent to users doesn't mean the burden of oversight should fall on users. Requiring advertisers to reveal the precise terms they use might help educate users about how targeted advertising works. More importantly, it would help journalists investigate bad-faith or unscrupulous advertisers. They could call out advertisers who direct different messages to different users, or field-test messages to maximize their impact—as the Trump campaign was revealed to be doing in 2016."
$ is walking into a minefield with its political ads ban
Recode
The Telegraph is moving beyond clicks to convince marketers its ads work
Digiday
Patreon runder milliarden
Tubefilter:
"The company has paid out a total of $1 billion in patron funds to creators since its inception in 2013, and now counts a total of 4 million patrons on its platform. That's up from $500 million in payouts as of Q4 2018, and a total of 3 million patrons in Jan. 2019."
App til kuratering rejser 92 mio. dollars
TechCrunch:
"This includes the $28 million that SmartNews announced in August, and it brings the startup's total funding to $182 million."
? Udvikling og tech

Her får du et kig på nogle af ugens historier indenfor den digitale udvikling og teknologi, der enten direkte eller indirekte kan have betydning for medier/udgivere.
Redaktioner har 5 år til at omfavne AI
Journalism.co.uk:
"The study, 'New powers, new responsibilities. A global survey of journalism and artificial intelligence' is a joint project between Polis, the international journalism think-tank at London School of Economics and Political Science, and the Google News Initiative, who has funded the research.

It surveyed 71 international news organisations on their on use of artificial intelligence for editorial purposes across a seven-month period, showing that just 37 per cent of them have a dedicated AI strategy."
Læs også:
Hvilken Android-telefon er den rette for journalister?
Journalism.co.uk:
"For Android devices, it is important to remember there are many choices and big differences between the models. As Wytse Vellinga, mobile journalism trainer and mobile journalist for Dutch broadcaster Omrop Fryslân, has discovered, both high-end and low-end devices can be very specific over which apps it can run, for example."
Nye Android-telefoner har masser af sårbarheder
Wired:
"When you buy an Android smartphone, it's rarely pure Android. Manufacturers squeeze in their own apps or give it a fresh coat of interface. Carriers do it too. The resulting stew of preinstalled software and vanilla Android sometimes turns out to be rancid, putting flaws and vulnerabilities on the phone before you even take it out of the box. For proof of how bad it is, look no further than the 146 vulnerabilities—across 29 Android smartphone makers—that have just been simultaneously revealed."
Hvordan skal journalister forholde sig til deepfakes?
Nieman Lab:
"Three researchers argue the dangers of deepfakes are overblown, but they will still require journalists to give thought to how they handle unconfirmed information."
Stadia: Googles gaming-platform er i luften
MediaWatch:
"I stedet for en fysisk konsol streamer man bare sine spil direkte på fjernsynet via et chromecast, der giver mulighed for at streame indhold på ens fjernsyn."
Google Stadia review: the best of cloud gaming is still just a beta
The Verge