Digitale medier i uge 35 (2021)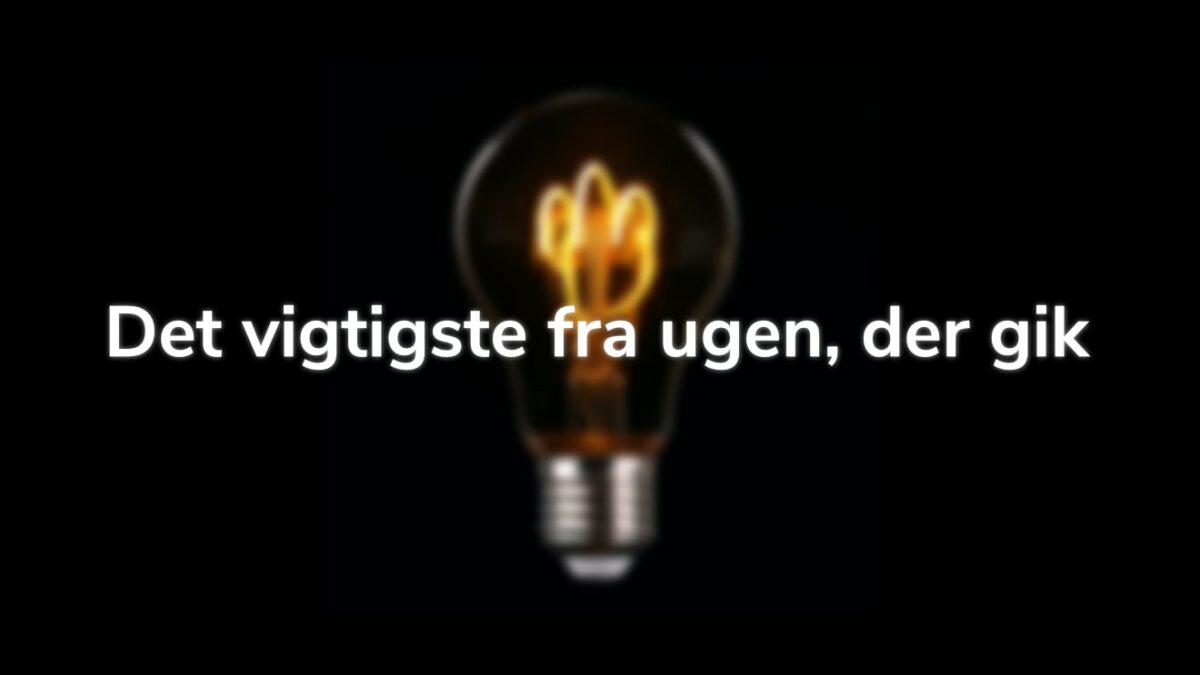 Her har du den mest komplette opdatering på sociale medier og digital udvikling i mediebranchen. Du bliver holdt opdateret og sparer masser af tid.
Digital Ugerevy udgives af Lars K Jensen, der rådgiver, udvikler og arbejder med digitale medier og udvikling.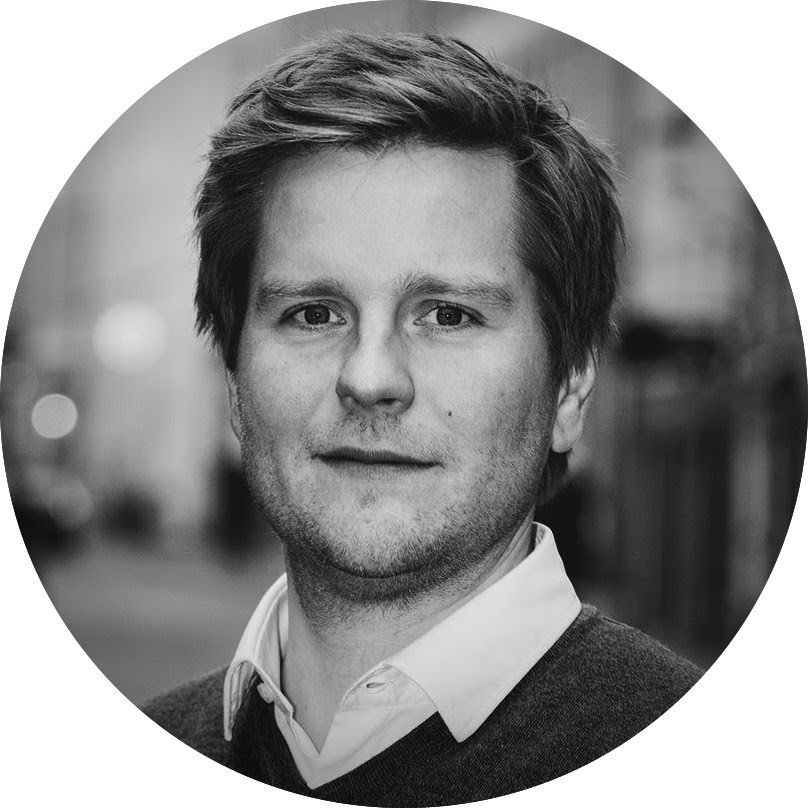 Del 1: Sociale medier

Her finder du historier om eller fra de store sociale platforme, der har en enorm rolle at spille i kontakten mellem udgiver/afsender og modtager.
🤯 Facebook undskylder forfærdelig AI-brøler
"Facebook users who recently watched a video from a British tabloid featuring Black men saw an automated prompt from the social network that asked if they would like to 'keep seeing videos about Primates,' causing the company to investigate and disable the artificial intelligence-powered feature that pushed the message."
🛑 Facebook vil begrænse politisk indhold
"Facebook has announced a new experiment which will see it de-emphasize political posts and updates about current events in user feeds, in response to ongoing user feedback. Facebook will also limit the amount of political content that people see in their News Feeds, which could have a transformative impact on broader engagement – both on and off the platform itself."
Læs også:
🤫 Facebooks stille "indrømmelse" om vores engagement
Wired har kigget i Facebooks udmeldinger og læser mellem linjerne noget interessant: Der er forskel på det indhold og de opdateringer, vi interagerer med, og så det indhold, der giver os værdi.
Et eksempel:
"This is pretty obvious to anyone who has ever used social media. When I scroll Facebook and see the latest rant by my one anti-vaccine contact, I can't help but read in horror. Facebook registers that fact and makes sure to push that guy's next post to the top of my News Feed the next time I open the app. What the AI doesn't understand is that I feel worseafter reading those posts and would much prefer to not see them in the first place."
👏 LinkedIn lukker Stories
I sommers var det Twitter, der lukkede Fleets, og nu lukker LinkedIn deres Stories-klon. De har simpelthen lært, at brugerne på LinkedIn ikke vil have video, der forsvinder af sig selv.
Derfor er det helt store spørgsmål nu, hvad LinkedIn så vil. "Now, we're taking those learnings to evolve the Stories format into a reimagined video experience across LinkedIn that's even richer and more conversational," skriver deres produktchef, og det lyder jo som noget, der kan ende ganske forfærdeligt.
💵 Twitter tester betalte tweets i USA
"Today we're excited to introduce Super Follows, a new way for people to earn monthly revenue by sharing subscriber-only content with their followers on Twitter. With Super Follows, people can create an extra level of conversation on Twitter (sharing bonus Tweets and more!) to interact authentically with their most engaged followers – all while earning money. "
🤳 Instagram erstatter "swipe up"-links med stickers
"Instagram has confirmed to SMT that all users who can currently access the swipe-up link for Stories will be able to access the new link sticker, with swipe-up links to Stories going away from the end of this month."
🥽 Twitter tester 'Safety Mode'
"Unwelcome Tweets and noise can get in the way of conversations on Twitter, so we're introducing Safety Mode, a new feature that aims to reduce disruptive interactions. Starting today, we're rolling out this safety feature to a small feedback group on iOS, Android, and Twitter.com, beginning with accounts that have English-language settings enabled."
🎶 Rygte: Amazon arbejder på Clubhouse-kopi
"The idea is that users could access live concerts or performances through their Amazon Music accounts. The company is in touch with major record labels about live audio events with artists. "
🎧 Clubhouse lancerer "spatial audio"
"When you're in the audience, you'll now hear the people around you in 3D, which makes the experience a bit more lifelike and human. It's also easier for your brain to track who is talking, thanks to subtle spatial cues. Spatial audio works best with headphones, wired or otherwise!"
🕹 Facebook lancerer Fantasy Games
"Today, we're rolling out Facebook Fantasy Games in the US and Canada on the Facebook app for iOS and Android. Facebook Fantasy Games are free, simple prediction games that help fans enjoy sports, TV shows and pop culture content together."
🎸 YouTube åbner "YouTube Theater"
"YouTube is looking to take its presence to the next level with the opening of its new YouTube Theater for business, a 6,000 seat performance venue, located in Inglewood, California, where it plans to host a variety of live entertainment events."
💰 Stor GDPR-bøde til WhatsApp
"It's been a long time coming but Facebook is finally feeling some heat from Europe's much trumpeted data protection regime: Ireland's Data Protection Commission (DPC) has just announced a €225 million (~$267 million) fine for WhatsApp."
Del 2: Digitale tendenser

Her kan du læse nogle af ugens tendenser indenfor medier. Det kan være en ny metode eller tilgang, branchen forsøger at tage til sig.
📍 B.T. lancerer lokalsatsning
Der har været rygter i nogle uger, og nu har B.T. lanceret deres nye satsning med lokaldækning i fire danske byer og 30+ nyansatte journalister.
Lige nu handler det om data og brugerbetaling, fortæller chefredaktør Michael Dyrby, der dog understreger, at annoncer stadig er drivkraften.
Læs mere i denne uges fokusartikel her på Digital Ugerevy:
🎙 Genstart fortsætter uden Brix
"Til trods for at værten…"
(Uddraget er forkortet af hensyn til den nye lov om ophavsret og brug af uddrag fra pressepublikationer. Læs mere.)
⚽️ Campo: Nyt dansk fodboldmedie lanceret
Mediet er startet af Allan Hvid, der er tidligere redaktionschef på TV 2 Sport. Læs mere hos MediaWatch.
😬 Kan Googles nye privacy-forslag ødelægge internettet?
"One tech researcher Digiday spoke to who asked not to be named said that, if Chrome were to be updated without proper implementation plans made clear to site developers and ad tech providers, it could break a variety of standard web functions including recognizing logged-in users. "That's basically what will happen simultaneously across the internet," said the researcher."
🎶 Apple køber streaming-tjeneste med klassisk musik
"With the addition of Primephonic, Apple Music subscribers will get a significantly improved classical music experience beginning with Primephonic playlists and exclusive audio content."
Del 3: Business

Her kan du læse nogle af ugens historier og tendenser indenfor forretningsudvikling i mediebranchen. Altså det, der handler om at tjene penge.
🤩 Media intelligence-startup'et MediaCatch satser stort
"Konkret har virksomheden udviklet en software baseret på kunstig intelligens og maskinlæring, der via logo- og ansigtsgenkendelse kan overvåge, om et brand bliver vist og omtalt på tv eller YouTube eller bliver omtalt i radio og podcasts "på alle kanaler i alle genrer" 24 timer i døgnet. "
👍 Teknologiens Mediehus indfører klippekort
"Som det formentligt første nichemediehus indfører Teknologiens Mediehus nu et klippekort, der skal bygge bro mellem mediehusets mange nicher. Fremover får alle plus-abonnenter eller medlemmer af IDA hver måned et klippekort, der giver adgang til seks artikler på mediehusets Pro-medier."
📍 Jysk Fynske lancerer nye lokalerhvervsmedier
Jysk Fynske Medier lancerede i ugens løb erhvervsmedier i Odense, Esbjerg og Trekantområdet. De nye medier bringer, sammen med de tilsvarende medier i Aarhus og Randers, det samlede antal op på fem.
Læs mere i redaktør Henrik Skov Anhøjs LinkedIn-opdatering.
✨ Apple lancerer deres 'News Partner Program'
"The News Partner Program is designed for subscription news publications that provide their content to Apple News in Apple News Format. Publishers that work with Apple News may qualify for a commission rate of 15% on qualifying in-app purchase subscriptions from day one."
Læs mere hos Nieman Lab:
"[…] in practice, the News Partner Program only matters for publishers who already make more than $1 million in annual App Store sales.

Which is a lot for a news publisher! Remember, the vast majority of news consumption on phones doesn't happen inside publisher news apps, which are still an acquired taste reserved for a publisher's super fans. It happens on the web — either in standalone browsers like Safari or Chrome or in social apps like Facebook, Twitter, or WhatsApp."
Læs også:
🛍 NYTimes tager shopping-sitet Wirecutter bag paywallen
"As of Wednesday, a standalone Wirecutter subscription will be $5 a month or $40 a year. That's the same price as other Times standalone products like Cooking and Games. It will continue to be included with Times all-access digital subscriptions. For now, "readers will get 10 free Wirecutter articles a month before being asked to pay for a subscription," the Journal noted."
📊 Flere medier investerer i kampen mod "abonnementstræthed"
"Retention rates are holding steady — for now. But to ensure that they can keep the customers they've won over the past 18 months, publishers are hiring more people focused on keeping and bringing in subscribers and also investing more in content across multiple formats to add to the value of a subscription."
😠 Google anker bøde i Frankrig
"The French antitrust body imposed a $591 million fine on Google in July for failing to comply with orders on how to conduct talks with publishers."
Del 4: Udvikling og tech

Her får du et kig på nogle af ugens historier indenfor den digitale udvikling og teknologi, der enten direkte eller indirekte kan have betydning for medier/udgivere.
🤔 Sådan arbejder Flipboard med kunstig intelligens
I modsætning til mange andre har Flipboard valgt ikke at have en algoritme, der blot udvælger det mest populære indhold og viser det i et feed. Dog bruger de stadig AI til andre ting – det kan du læse mere om i denne artikel hos FastCompany.
⏳ Facebooks krypto-pung er klar, men de venter på indholdet
"Der er snart lancering af…"
(Uddraget er forkortet af hensyn til den nye lov om ophavsret og brug af uddrag fra pressepublikationer. Læs mere.)
🤖 Kampen om, hvordan EU skal regulere AI
"The EU has often been at the forefront of regulating technology companies, such as on issues of competition and digital privacy. Like the EU's General Data Protection Regulation, the AI Act has the potential to shape policy beyond Europe's borders. Democratic governments are beginning to create legal frameworks to govern how AI is used based on risk and rights. The question of what regulators define as high risk is sure to spark lobbying efforts from Brussels to London to Washington for years to come."