Digitale medier i uge 47 (2021)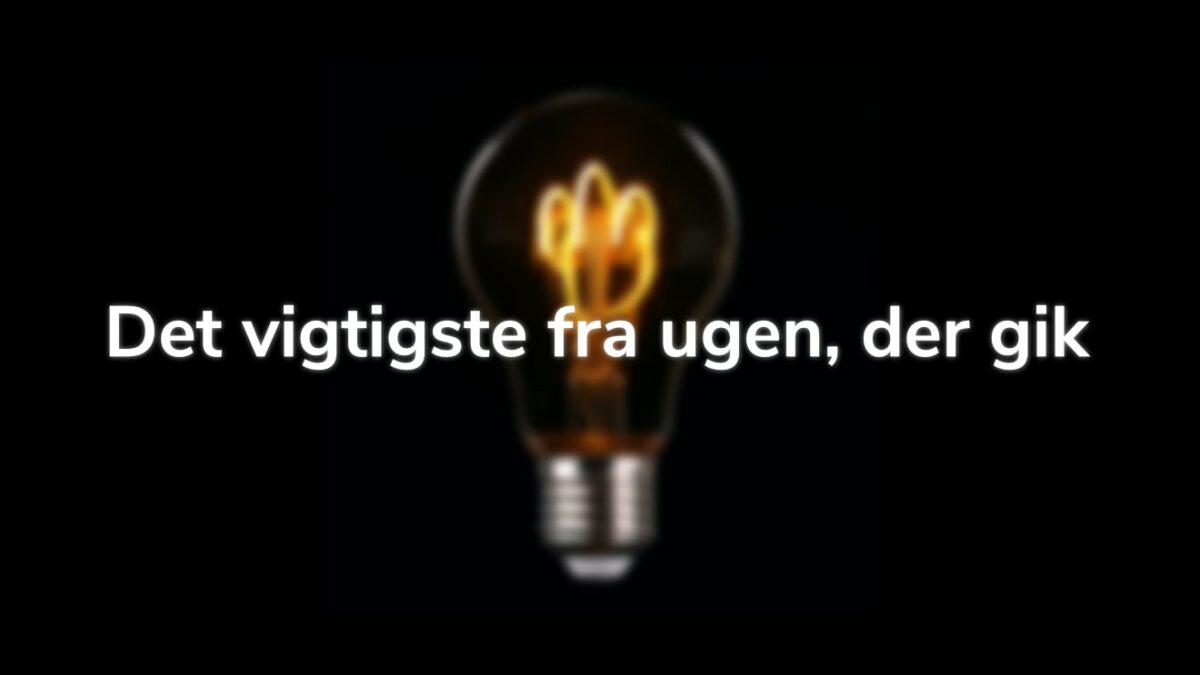 Her har du den mest komplette opdatering på sociale medier og digital udvikling i mediebranchen. Du bliver holdt opdateret og sparer masser af tid.
Digital Ugerevy udgives af Lars K Jensen, der rådgiver, udvikler og arbejder med digitale medier og udvikling.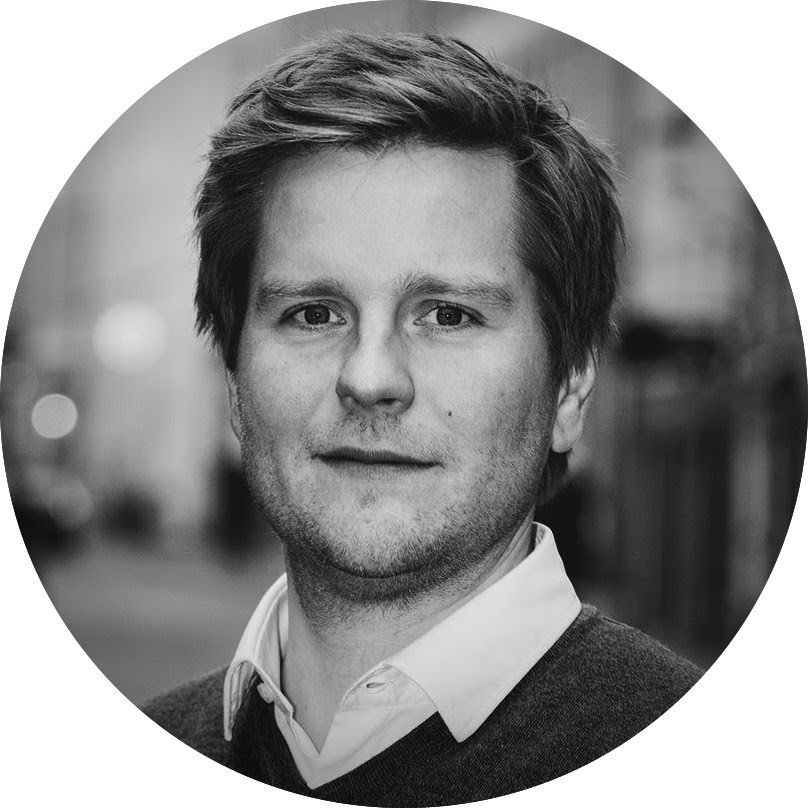 Del 1: Sociale medier

Her finder du historier om eller fra de store sociale platforme, der har en enorm rolle at spille i kontakten mellem udgiver/afsender og modtager.
😳 Gizmodo vil udgive Facebook Papers
De lækkede dokumenter bliver dog ikke udgivet ukritisk. Fra Gizmodo selv:
"We believe there's a strong public need in making as many of the documents public as possible, as quickly as possible. To that end, we've partnered with a small group of independent monitors, who are joining us to establish guidelines for an accountable review of the documents prior to publication.

The mission is to minimize any costs to individuals' privacy or the furtherance of other harms while ensuring the responsible disclosure of the greatest amount of information in the public interest."
👎 Twitter dropper understøttelse af AMP
Hvis der findes en Accelerated Mobile Pages-udgave (AMP) af en hjemmeside vil Twitters mobil-app sende brugeren til den. Det stopper nu. Fra Search Engine Land:
"Thanks for telling us. We've heard anecdotally that publishers have been seeing AMP traffic fall, especially since Google started putting non-AMP pages in its Top Stories section. But it was David Esteve, audience development specialist and product manager at Marfeel, and technical SEO consultant Christian Oliveira who spotted the update in Twitter's documentation."
Jeg har tidligere skrevet om nogle voldsomme beskyldninger, der bliver rettet mod netop AMP.
📱 Sådan kan medier nå de unge via TikTok og Instagram
"Journalism.co.uk asked 50 UK students what would make them more interested in news. It turned out they are more likely to read a story or watch a video if it closely resembles what they already follow on social media."
↓
New Survey Underlines TikTok's Rise Versus Instagram as the App of Choice Among Teen users
Social Media Today
👻 Er Snapchat stadig interessant for medier?
"Despite the rise of TikTok and IG Reels, LGBT+ publisher PinkNews is expanding on Snapchat with a new channel. Revenue share and support for the media are the main points of attraction."
🤳 Instagram tester Stories på 1 minut
"After it was spotted in testing last month, Instagram has now officially launched a live test of 60-second videos in Stories, which will mean that longer video clips will no longer be split into 15-second segments, and played across various Stories frames."
🥸 Twitter introducerer aliasser til moderatorer
"Twitter is introducing aliases for participants in its Birdwatch moderation tool so they don't have to include their usernames in notes they leave on others' tweets, the company announced in a blog post Monday."
Del 2: Digitale tendenser

Her kan du læse nogle af ugens tendenser indenfor medier. Det kan være en ny metode eller tilgang, branchen forsøger at tage til sig.
🤖 JournalismAI udgiver 'AI Journalism Starter Pack'
"Welcome to the AI journalism Starter Pack, a guide designed to help news organisations learn about the opportunities offered by artificial intelligence (AI) to support their journalism. This guide will be of use to any news organisation approaching AI technologies but it is especially targeted at small and local publishers."
Hop ud i det (det er Google Docs-dokument)
✉️ Frihedsbrevet lancerer nyhedsbrev med anonym insider
Nyhedsbrevet skal gå tæt på den kriminelle underverden, og det handler om kildebeskyttelse, skriver MediaWatch.
↓
Frihedsbrevet træder ind på podcastscenen…
MediaWatch
🎶 Spotify og Netflix i Hub-samarbejde
"Today's trending shows and movies aren't just inspiring fandoms, they're also fueling internet-wide obsessions. So much so that within two weeks of Squid Game's debut on Netflix, Spotify listeners had created more than 22,500 unique themed playlists to keep the experience going. It's clear that after the credits roll, viewers are left wanting even more—and they come to Spotify to hear it.

So starting today, the two streaming companies are coming together to launch an all-new Netflix Hub on Spotify where fans can get the full audio-streaming experience from the entertainment they love."
↓
Spotify's Netflix hub includes some exclusive audio extras
The Verge
⛑ Politisk flertal til at redde Lex.dk
"Opslagsværket stod til at lukke…"
Del 3: Business

Her kan du læse nogle af ugens historier og tendenser indenfor forretningsudvikling i mediebranchen. Altså det, der handler om at tjene penge.
🏆 Ekstra Bladet vil også være størst på sidevisninger
Tidligere diskuterede Ekstra Bladet og B.T., om det var bedst at være størst på besøg (Esktra Bladet) eller sidevisninger (B.T.). Nu vil Ekstra Bladet være størst på det hele, skriver Journalisten.
😳 Podimo henter en halv milliard kroner
"Podimo rejser sin hidtil største…"
↓
Podimo secures $78m series B round to invest in original content and further global expansion
PodNews
👓 Tech-mediet The Information introducerer long-form-indhold
"The Information is launching a new section called "The Information Weekend," that will offer long-form coverage of lifestyle and trend reporting. […]

The big picture: It's the latest product expansion from The Information, the subscription-based business and tech publication owned and launched by media veteran Jessica Lessin."
💸 Spotify er klar til at købe mere
"'We want to be the No. 1 global streaming audio player, and that means having everything as much as you could possibly think in audio,' [Spotify CFO Paul Vogel] said Thursday during the MIT Sloan CFO Summit, noting that Spotify has $3.5 billion in cash on its balance sheet available for expansion."
↓
Spotify's latest purchase is about becoming the place you listen to everything
The Verge
🇦🇺 Rigmand vil hjælpe små medier lave aftaler med giganterne
"The Minderoo Foundation, owned by Andrew Forrest, chairman of iron ore miner Fortescue Metals Group, plans to help 18 small publishers by applying to the Australian Competition and Consumer Commission (ACCC) on their behalf so they can negotiate together without breaching competition laws."
🤝 Outbrain køber Video Intelligence
"Video Intelligence's technology helps match video with appropriate text-based content (an offering that aligns with Outbrain's content recommendation service) with the Switzerland-based company's client roster including media companies such as Axel Springer, IDG, and Tegna, according to its website."
Del 4: Udvikling og tech

Her får du et kig på nogle af ugens historier indenfor den digitale udvikling og teknologi, der enten direkte eller indirekte kan have betydning for medier/udgivere.
🦾 OpenAI dropper ventelisten på GPT-3
"The artificial intelligence research company OpenAI will eliminate the waiting list for access to the API of its natural language processing program (NLP) GPT-3. […]

The move will accelerate access to the world's best-known reading and writing AI model, and is a sign that OpenAI believes the program is safe enough — and can be monitored sufficiently — to be disseminated more widely."
🤔 Skal medier eksperimentere med blockchain?
"The INMA report, "Exploring Blockchain's Potential to Transform Media," written by Zoltan Vardai and Jeanhee Kim of Forkast.News, shares interesting trends, as well as some successful applications of the technology in publishing. The objective is to show how blockchain can benefit publishing and how they can start experimenting with this 'potentially industry-changing technology.'"
Is the music industry's future on the blockchain?
Platformer
😬 Privacy-browseren Tor mangler servere
"The Tor browser, arguably the best privacy-protective internet browser available for most people, is running low on bridge servers. The decline in servers affects the browser's ability to combat censorship and provide a gateway to the open internet in places where governments and other entities tightly control access to information. "
💲 Regeringen vil lægge afgift på computere og smart devices
"Står det til regeringen, skal du fra 1. januar 2022 betale afgift til statskassen, når du køber smartphone, tablet, harddisk og computer. Se her, hvor meget afgiften kommer til at blive."