Digitale medier i uge 48 (2021)
Her har du den mest komplette opdatering på sociale medier og digital udvikling i mediebranchen. Du bliver holdt opdateret og sparer masser af tid.
Digital Ugerevy udgives af Lars K Jensen, der rådgiver, udvikler og arbejder med digitale medier og udvikling.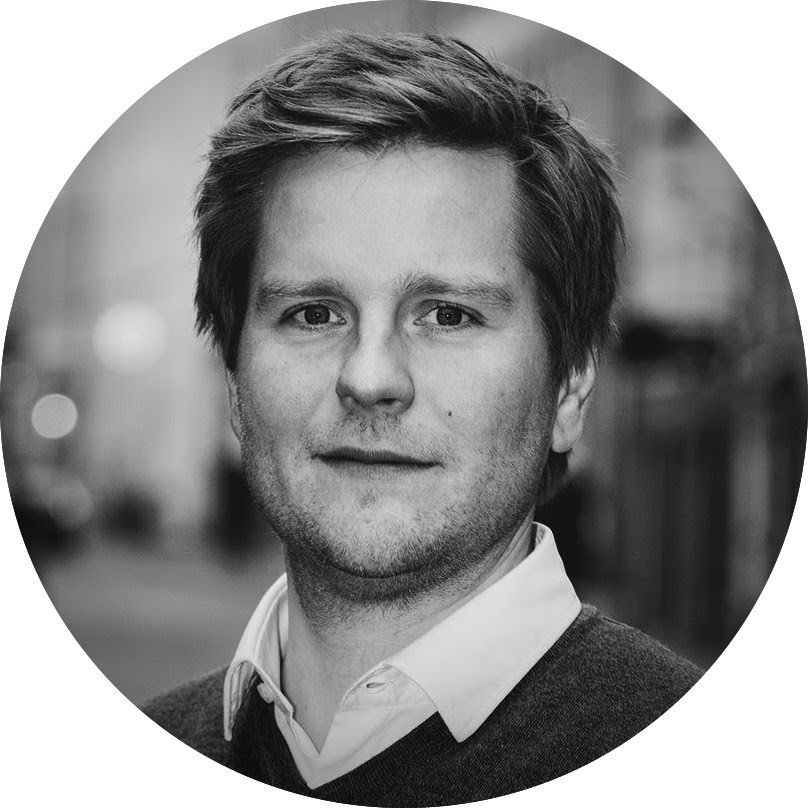 Del 1: Sociale medier

Her finder du historier om eller fra de store sociale platforme, der har en enorm rolle at spille i kontakten mellem udgiver/afsender og modtager.
🇪🇺 Udmelding åbner for GDPR-sager mod Facebook
"En udmelding fra EU-domstolen åbner for, at Forbrugerorganisationer i EU kan føre retssager mod Facebook for overtrædelser af GDPR."
👋 Jack Dorsey stopper som Twitter-CEO
"CNBC reported this morning that Twitter CEO Jack Dorsey is expected to step down from his role at the social media company. Shortly after, Dorsey himself confirmed the rumors and Twitter issued a press release with more details. Parag Agrawal, who joined Twitter as an engineer in 2011 and has served as CTO since 2017, will take over as Dorsey's successor."
↓
Jack Dorsey Was the Soul of Twitter
Wired
Mr. Dorsey's exit marks a significant shift at the company
The New York Times
His replacement, CTO Parag Agrawal, had only tweeted 10 times in 2021 before today.
Nieman Lab
3 views on Jack Dorsey's decision to step down as Twitter's CEO
TechCrunch
Twitter Has a New CEO; What About a New Business Model?
Stratechery
Jack steps back
Platformer / The Verge
MIT Technology Review talte med CTO'en (der nu er CEO) i november sidste år.
Jack Dorsey's Square changes corporate name to Block
CNBC
👍 Det bliver lettere at få fjernet billeder af dig på Twitter
"In line with this, Twitter says that, now, when it receives a report that a Tweet contains unauthorized private media, it will take action in line with its existing privacy enforcement options."
↓
Expanding our private information policy to include media
Twitter Safety
Men hov…
↓
Twitter's new privacy policy could clash with journalism
Columbia Journalism Review
A Twitter tightrope without a net: Journalists' reactions to newsroom social media policies
Colubia Journalism Review
📈 Markedsføring: Pinterest, TikTok og LinkedIn vokser
"Under pandemien har virksomheder smidt flere penge efter at reklamere på sociale medier. Her er Facebook stadig førsteprioriteten, viser ny undersøgelse."
↓
Does TikTok Create a Second Pivot to Video?
A Media Operator
🗓 YouTube kigger på året, der gik
"While it won't be doing a 'Rewind' clip this year, after negative response to its more recent creator compilations, YouTube has today shared an overview of the top videos and creative stars of 2021, highlighting some of the key trends of the year, which could help you develop a better platform strategy."
🐦 Twitter Blue rummer muligheder for medier
"Since debuting on Nov. 9, the $2.99 subscription service has enticed more than 300 U.S. publishers to participate in its inaugural launch, luring them in with a variety of perks. The most widely publicized, its revenue share program, aims to earn publishers 50% more revenue per person than they would make from serving ads."
↓
Twitter Is Testing New, Themed App Icons for the Holidays
Social Media Today
🚨 UKs konkurrencevagthund: Meta skal sælge Giphy
"In a statement, Stuart McIntosh, chair of the independent inquiry group heading the CMA probe, said: 'The tie-up between Facebook and Giphy has already removed a potential challenger in the display advertising market. Without action, it will also allow Facebook to increase its significant market power in social media even further, through controlling competitors' access to Giphy GIFs.'"
↓
Facebook Could be Forced to Sell-Off Giphy After UK Regulatory Ruling
Social Media Today
🔒 Meta udskyder end-to-end-kryptering til 2023
Fra sikkerhedschef Antigone Davis:
"We'll continue engaging with outside experts and developing effective solutions to combat abuse because our work in this area is never done. We're taking our time to get this right and we don't plan to finish the global rollout of end-to-end encryption by default across all our messaging services until sometime in 2023."
Del 2: Digitale tendenser

Her kan du læse nogle af ugens tendenser indenfor medier. Det kan være en ny metode eller tilgang, branchen forsøger at tage til sig.
🎧 Apple Podcasts deler det bedste fra 2021
"Each year, Apple recognizes the best and most popular podcasts for their exceptional content, unique ability to engage audiences, and innovation in craft, spanning production, presentation, sound design, and more, that expand the definition of podcasting and deepen its impact on listeners worldwide.

This year, Apple Podcasts Best of 2021 features shows and creators that provided listeners with a powerful sense of connection in a challenging and uncertain time, curated by Apple Podcasts' world-class editorial team."
🎶 Det er blevet tid til dette års "Wrapped" på Spotify
"Wrapped has been a hit for the company ever since Spotify launched its year-in-review campaigns seven years ago. According to market analytics firm MoEngage, Wrapped gives Spotify a big boost in new installs: Its mobile app downloads increased by 21% in the first week of December last year. More than 90 million people engaged with Spotify wrapped in 2020, the company reported."
↓
Til dig, der podcaster:
2021 Podcaster Wrapped: Your year on Spotify
Spotify for Podcasters
☑️ Faktatjekkerne på TjekDet overlever i 2022
Regeringen og støttepartierne vil holde hånden under mediet med tre millioner kroner, skriver MediaWatch.
🇪🇺 Det første europæiske "newsroom" ser dagens lys
"According to the EU news site Euractiv, the German Press Agency (dpa) will lead the initiative. Other participating agencies include Agence France-Presse (France), EFE (Spain), agencies from Austria, Italy, Slovakia, non-EU states Serbia and Albania, and Slovenia's press agency STA, whose 'government suspended the agency's funding in December 2020 over its critical reporting, leading to criticism from Brussels, the resignation of its director, and a crowdfunding campaign to keep its doors open. Funding was finally restored in early November.'"
✨ borsen.dk relancerer
"Med redesign af sitet borsen.dk…"
Del 3: Business

Her kan du læse nogle af ugens historier og tendenser indenfor forretningsudvikling i mediebranchen. Altså det, der handler om at tjene penge.
🔀 Vice Media ser sig selv som en platform
"At the recent Web Summit in Lisbon, Vice Media admitted that in the longer term it sees itself as being a platform for third-party creators in a direct challenge to creator platforms like YouTube, Vimeo, BitChute, and others."
👌 Slate lægger Plus-podcasts på Spotify
"It just got even easier for Slate Plus members to access their exclusive podcast benefits—starting today, all Slate Plus podcasts are available on Spotify. Thanks to our integration with Supporting Cast, in two taps you can connect your Slate and Spotify accounts and start listening to bonus episodes of Slow Burn, extra segments of the Political Gabfest, ad-free versions of ICYMI, and much more."
🤨 Amazons livevideo vælter ikke i mediekunder
"More than two years after renewing focus on its live-stream shopping product, Amazon Live, Amazon is still mostly reliant on an eclectic collection of reality TV stars and YouTubers to deliver live video content, despite months of efforts to recruit publishers and the audiences they've amassed on other platforms. "
Del 4: Udvikling og tech

Her får du et kig på nogle af ugens historier indenfor den digitale udvikling og teknologi, der enten direkte eller indirekte kan have betydning for medier/udgivere.
🕶 Rygte: Apples AR-briller kommer i slutningen af 2022
"Apple's long-rumored augmented reality (AR) headset project is set to bear its first fruit late next year with the launch of the first device carrying a pair of processors to support its high-end capabilities, according to a new research report from noted analyst Ming-Chi Kuo seen by MacRumors."
👋 Facebooks kryptochef smutter
"David Marcus who leads crypto unit Novi and previously helmed the company's Messenger unit, announced Tuesday that he will be leaving the company later this year. Marcus joined Facebook in 2014. His departure marks another major exit from a long-time Facebook executive — in September, Facebook CTO Mike Schroepfer announced he was stepping down from his role after 13 years at the company."
🤜 Browser-krigen ruller: Edge-popup fraråder Chrome
"As discovered by Windows Latest, a pop-up alert now appears, discouraging people from jumping ship to Chrome. Microsoft seems to be using several different prompts, including the below messages (props to Neowin for finding these)"
🔒 Android 12-privacy-indstillingenre, du skal kende
"The new features in Android 12 aren't the biggest update, but Google has included a bunch of privacy and security additions. They don't go as far as the latest iPhone privacy settings in locking down your data, but they're still worth digging into."